Sales Development Representative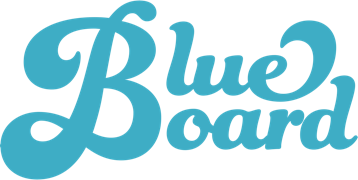 Blueboard
Sales & Business Development
San Diego, CA, USA
Posted on Sunday, March 26, 2023
Blueboard is an employee recognition and incentives platform powered by hand-curated experiences. Our platform makes it easy for companies to give meaningful rewards, incentives, and gifts—from one-of-a-kind to once-in-a-lifetime experiences. From a luxurious spa day to a trip around the world to see the Northern Lights to a family adventure behind-the-scenes at a local aquarium, we make it simple for companies to give their top performers memorable, meaningful, and personalized experiences. With Blueboard, employees enjoy incredible experiential rewards, and our clients increase employee engagement and elevate their team cultures.
Born and raised in San Francisco, Blueboard launched in 2014 and now serves hundreds of clients across the world. Our global team is over 200 Blueboarders strong, and we are thrilled to be a Great Place to Work, as well as one of Fortune's Top 100 Workplaces. We are venture-backed by Greycroft, Origin Ventures, Bullpen Capital and others, with offices in San Francisco, San Diego, and Europe. Learn more at
Blueboard.com.
We are building a team rich in diverse talents and experiences, and we welcome all applicants. If you're not sure whether you're qualified, but you're passionate about Blueboard, we encourage you to apply!
As an SDR at Blueboard, you will drive new business and be the tip of the spear for our growth team. You will be strategizing with the team on the best companies and prospects and developing tactics on how to reach out to them. After deciding on a strategy, it will be up to you to execute. That means writing engaging emails, calling key prospects on the phone, and utilizing social channels like Linkedin to generate interest and book meetings with decision makers at our target companies. We help our teammates grow into some of the best sales people in the world, so being a motivated learner is critically important. You will be responsible for helping us grow our company. Think you have what it takes?