Front Office Coordinator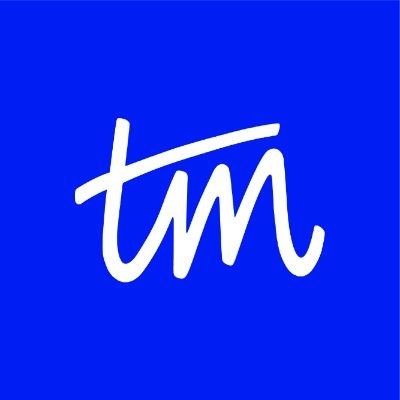 Thirty Madison
Administration, Customer Service
New York, NY, USA
Posted on Saturday, September 16, 2023
Front Office Clinic Coordinator (Temp)
At Keeps, we've built the largest D2C men's hair loss brand in the US by aspiring to be the first and last place men go to treat their hair loss. To achieve that goal, it's vital that we're able to provide in-person treatment options to our patients. We are looking for a Front Office Manager to help provide a world-class patient experience and aid the organizational rhythm of the practice. You will be a part of crafting operating procedures and will take on added responsibility as we create a nationwide hair restoration presence. Above all, you embody the Thirty Madison mission of providing access to healthcare for all who suffer from chronic conditions.
This is a temp position expected to last until Feb 2024.
Comp | Perks | Benefits
The base pay range for this position is $19.29 -$26.53 an hour**
**Base pay offered may vary depending on job-related knowledge, skills, and experience. An annual incentive plan and stock options may be provided as part of the compensation package, in addition to a full range of medical, financial, and/or other benefits, dependent on the position offered.
What you get to do every day
Providing on-site management every weekday to welcome and greet patients in the office, accept packages, answer phone calls, and be available for potential walk-in visits.
Using our practice management system to ensure efficient patient check-in, patient communications, and patient check-out processes.
Facilitating the scheduling and coordination of patient appointments, and properly collecting patient information and updating patient systems.
Establishing uniform correspondence procedures and style practices.
Analyzing internal processes and implementing changes to improve operations.
Maintaining the proper stock of supplies and materials, inclusive of placing and tracking orders,updating inventory spreadsheets, and keeping the office organized.
Answering, screening, and managing incoming phone calls.
Filing any/all documents where applicable.
Assist manager and team with ad-hoc tasks, cross-functional support, and any other responsibilities that may arise to ensure the overall success and efficiency of the organization.
What you bring to the role
At least 2-3 years of administrative/office management experience in a healthcare setting
Thorough knowledge of healthcare administration and office procedures
Proficient computer skills including knowledge of Google Workspace and an ability to learn new software as necessary
Strong time management, multi-tasking, organization, scheduling skills
A passion for excellent customer service
A great attitude and an ability to work/communicate well with others
A willingness to relocate to our practice in New York, NY
Don't meet every single requirement? Studies have shown that women and people of color are less likely to apply to jobs unless they meet every single qualification. At Thirty Madison we are dedicated to building a diverse, inclusive and authentic workplace, so if you're excited about this role but your past experience doesn't align perfectly with every qualification in the job description, we encourage you to apply anyways. You may be just the right candidate for this or other roles.
We are proud to be an equal opportunity workplace committed to building a team culture that celebrates diversity and inclusion.
About Thirty Madison
Thirty Madison is a family of specialized healthcare brands devoted to creating exceptional outcomes for all. Each of its specialized brands is focused on a specific ongoing condition, and thoughtfully designed to support the unique needs of its community with personalized treatments and care; with Keeps for men's hair loss, Cove for migraine, Facet for skin conditions, and NURX for sexual health. With empathy at the heart of its innovation, its proprietary care model empowers hundreds of thousands of people with ongoing conditions with the accessible, effective treatments across a lifetime of care. In just four years, we've built a number of brands and are continuing to grow rapidly, recently raised a $140m Series C, and are backed by some of the best healthcare and consumer investors, including HealthQuest Capital, Mousse Partners, Bracket Capital, Polaris Partners, Johnson & Johnson, Maveron, Northzone, among others.
We are honored to become Great Place to Work certified and be included on BuiltIn's 2021 list of Best Places To Work in New York City, and Best Midsize Companies To Work For. We've also been recognized by Forbes' Best Startup Employers, being named as one of America's Best Places to Work 2022. This recognition is a true testament to our hardworking team and company culture. As we continue to grow, we pride ourselves on finding passionate individuals who truly embody our core values and mission each and every day. Learn more at ThirtyMadison.com.
*This employer participates in E-Verify and will provide the federal government with your I-9 Form information to confirm that you are authorized to work in the U.S.*
*Please be aware that there are fraudulent entities who are falsely claiming to be or represent Thirty Madison in order to solicit sensitive personal information or payment. Thirty Madison is not in any way associated with these entities or practices. The safety and integrity of those seeking employment with us is of the utmost importance and we actively work with our legal and security teams to prevent future incidents.
Thirty Madison will never ask for sensitive information or payment when engaging with job seekers. The entities use many methods to perpetuate these scams, including but not limited to: participating in a text-only interview, using Thirty Madison's trademarks on their correspondence, or providing you with a seemingly legitimate offer letter. If you suspect you are a victim of this scamming, we encourage you to cease further contact and report the crime to The Federal Trade Commission.