Quality Assurance Engineer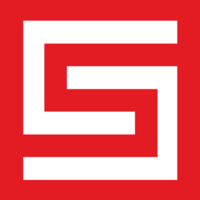 SteelHouse
Quality Assurance
United States
Posted on Friday, May 26, 2023
At MNTN, we've built a culture based on quality, trust, ambition, and accountability – but most importantly, we really enjoy working here. We pride ourselves on our self-service platform and are constantly seeking to improve the user experience for our customers and scale for efficiency. Our startup spirit powers our growth mindset and supports our teammates as they build the future of ConnectedTV. We're looking for people who naturally want to do more, own more, and make an impact in their careers – and we're seeking someone to be part of our next stage of growth.
MNTN technology pushes the limits of application development, taking advantage of the latest open-source software with a strong emphasis on building flexible technology to put the control in our users' hands. Our microservices handle hundreds of millions of requests per day, upon which a platform for real-time behavioral marketing is built to drive performance in cross-device advertising. We heavily utilize open-source technology and in-house solutions to meet the low latency demands of rapid response advertising.
As a quality assurance engineer, you will be responsible for driving the end to end test life cycle for a complex & hardest software in advertising technology & performance marketing. You will be responsive, flexible and able to succeed within an open collaborative peer environment.
You will need to be able to work efficiently and effectively in a fun, fast-paced dynamic team environment. You are expected to have industry-leading technical abilities that enable you to significantly improve product quality. You should have a combination of solid in-depth knowledge of Quality Assurance, solid understanding of the microservices architecture & web technologies, as well as knowledge of object oriented design principles. The test software you will build should expose API defects in production level code as well as defects at the component and feature integration prospective. You should command the skill to communicate clearly and effectively. You must have experience in diagnosing project release problems and taking corrective action, such as escalating as needed, resolve and achieve results. Candidates will need to define test plans, test specifications, test suites, test cases as well as design tools for unit, functional and performance testing in a programmatic manner. Our QAEs are also responsible for driving our software development process toward quality-centric methodologies and for reporting on test progress, metrics, issues and risks.
You will:
Lead and drive end to end test life cycle for a given product or set of features.

Develop, execute and maintain test automation for the features you own, you are expected to have good technical & quality assurance skills.

Deliver test plans and test cases based on Product Excellence/test strategies. Own test plan reviews with engineers and other stakeholders across functions.

Work with developers, product managers, and QA team members to achieve a high quality bar for your feature and team.

You will also work with groups such as Product Management , User Experience Design, and Customer Support to understand customer usage models to develop your test plans and test suites that exercise real-world scenarios.

As a QA Engineer on our team, you will work side by side with Software Development Engineers and Product Managers to develop features and evaluate technical implementation

Collaborate cross-functionally to drive release activities, execute regressions, analyze failure for timely sign offs with high quality.
You have:

Master's or Bachelor's degree in computer science or equivalent practical experience.

4+ years of experience in developing, executing & maintaining test automation.
5+ years of experience in developing test plan, test cases, executing manual testing, and continually improving coverage to insist on high standards.
Advocate for the customer in reviewing requirements, designs and discussing with development peers and QA leadership.
Expertise with developing test methodologies, diving into domain & engineering stack to identify potential bottlenecks, performance degradations and race conditions.
4+ years of experience working in a fast paced and complex, matrixed organization.
4+ years of experience driving test life cycle & quality releases to launch new features & innovative product experimentations. (e.g., test, release, etc.).
4+ years of experience working with cross-functional stakeholders, developers, QA engineers driving best practices, testing & processes.
Excellent verbal & written communication skills.
Excellent interpersonal skills with collaboration experience with the rest of the test & engineering team members to drive quality & automation.
MNTN Perks:
100% remote
Open-ended vacation policy with an annual vacation allowance
Three-day weekend every month of the year
Competitive compensation
100% healthcare coverage
401k plan
Flexible Spending Account (FSA) for dependent, medical, and dental care
Access to coaching, therapy, and professional development
About MNTN:
MNTN provides advertising software for brands to reach their audience across Connected TV, web, and mobile. MNTN Performance TV has redefined what it means to advertise on television, transforming Connected TV into a direct-response, performance marketing channel. Our web retargeting has been leveraged by thousands of top brands for over a decade, driving billions of dollars in revenue.
Our solutions give advertisers total transparency and complete control over their campaigns – all with the fastest go-live in the industry. As a result, thousands of top brands have partnered with MNTN, including Petsmart, Build with Ferguson Master, Simplisafe, Yieldstreet and National University.
#Li-Remote