Release Engineer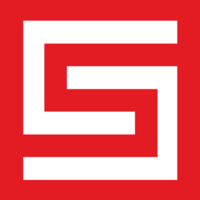 SteelHouse
Software Engineering
United States
Posted on Wednesday, May 24, 2023
At MNTN, we've built a culture based on quality, trust, ambition, and accountability – but most importantly, we really enjoy working here. We pride ourselves on our self-service platform and are constantly seeking to improve the user experience for our customers and scale for efficiency. Our startup spirit powers our growth mindset and supports our teammates as they build the future of ConnectedTV. We're looking for people who naturally want to do more, own more, and make an impact in their careers – and we're seeking someone to be part of our next stage of growth.
MNTN technology pushes the limits of application development, taking advantage of the latest open-source software with a strong emphasis on building flexible technology to put the control in our users' hands. Our microservices handle hundreds of millions of requests per day, upon which a platform for real-time behavioral marketing is built to drive performance in cross-device advertising. We heavily utilize open-source technology and in-house solutions to meet the low latency demands of rapid response advertising.
You are a Build & Release engineer in your cloud platform journey, with the engineering working in-agile team(s). You are responsible for the design of build, release deployments and configuration activities. You will work with product, development, QA and platform experience teams to incorporate software release management best practices across the entire delivery pipeline to facilitate improved collaboration, version control, standardization of environments, and continuous integration. Continuous deployment with an emphasis on using automation to improve quality checks and deployment efficiencies to support faster, and more reliable delivery, and development cycles.
We are looking for an individual with a passion for making product development teams more efficient and productive. An individual that has the wisdom and know-how to create a build and release infrastructure to support a truly world-class product development team.
You will:
Lead, manage and drive release process and tooling for our customer-facing products including data layers.

Collaborate with the product, program, engineering & platform experience teams to design & implement solutions to automate the release processes & CI/CD pipelines.

Build infrastructure that is highly available, easy to adapt and dynamically scale.

Configure, manage & maintain lower and upper environments by partnering with the operations team.

Identify, troubleshoot and resolve system and deployment issues.

Evaluate and recommend new tools, and best practices for release & deployments.

Collaborate effectively across stakeholders to drive release & deployments across front-end, back-end and data.
You have:
4-5 years of build and release engineering experience

3+ years of hands-on experience with automation, tooling and software configuration management.

Proficiency in the release management process and best practices.

Expertise with cloud infrastructure like AWS or Azure or Google cloud platform.

Experience building CI/CD pipelines, automating release processes with cloud infrastructure and / or tools like Chef with Codefresh.

Proficiency with programming languages like Java, Go or C#

Proficiency with scripting languages like Python, Shell, Ruby

Excellent written and verbal communication skills.

A BS or MS degree in computer science or equivalent discipline.
MNTN Perks:
100% remote
Open-ended vacation policy with an annual vacation allowance
Three-day weekend every month of the year
Competitive compensation
100% healthcare coverage
401k plan
Flexible Spending Account (FSA) for dependent, medical, and dental care
Access to coaching, therapy, and professional development
About MNTN:
MNTN provides advertising software for brands to reach their audience across Connected TV, web, and mobile. MNTN Performance TV has redefined what it means to advertise on television, transforming Connected TV into a direct-response, performance marketing channel. Our web retargeting has been leveraged by thousands of top brands for over a decade, driving billions of dollars in revenue.
Our solutions give advertisers total transparency and complete control over their campaigns – all with the fastest go-live in the industry. As a result, thousands of top brands have partnered with MNTN, including Petsmart, Build with Ferguson Master, Simplisafe, Yieldstreet and National University.
#Li-Remote