Digital Engagement Manager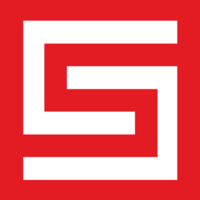 SteelHouse
United States
Posted on Thursday, May 18, 2023
At MNTN, we've built a culture based on quality, trust, ambition, and accountability – but most importantly, we really enjoy working here. MNTN is the fastest-growing company in streaming, and we pride ourselves on our self-service AdTech platform, which provides performance marketers with the tools to realize the highest return on their ad spend dollars. Our startup spirit powers our growth mindset and supports our teammates as they build the future of ConnectedTV. We're looking for people who naturally want to do more, own more, and make an impact in their careers – and we're seeking someone to be part of our next stage of growth.
We're looking for a Digital Engagement Manager to join our Digital Success team at MNTN! You will be responsible for supporting a growing customer cohort by providing campaign and performance recommendations, facilitating training at scale, and creating self-help and on-demand resources that drive customer engagement and retention.
This role will be responsible for promoting client engagement and product utilization, identifying and driving upsell, cross-sell, and expansion opportunities, and monitoring key themes for churn. You will serve as the voice of the customer and partner with digital success leadership to build use cases for potential product enhancements that meet the needs of the line of business in order to drive channel growth.
You will:
Garner the knowledge to be an expert on the MNTN platform, ensure clients have a positive experience with our digital success program, the MNTN team, and platform

Monitor and analyze campaign performance metrics, communicate effective campaign strategy and areas of improvement that will increase campaign performance

Support multi-channel client requests for strategy and campaign optimization recommendations
Build and maintain a repository of content to support the in-app experience. This includes but is not limited to: knowledge base articles, on-demand webinars, product videos, strategic guides, etc.
Proactively identify potential churn risks and partner with leadership to implement effective retention strategies at scale
Identify and encourage product adoption across the line of business to drive success against the program's key metrics
Use direct client interactions as learnings to create a feedback loop to the overall program initiatives and digital success leaders, drive process improvements
Provide regular reports and analysis to leadership on key client engagement and campaign performance metrics
Partner with our Platform Experience Manager, Tech Touch who is currently the client's primary technical contact and who leads strategic implementation
Be measured on self-service CSAT scores, customer engagement and content engagement metrics, line of business product usage and adoption
You have:
1-2 years of relevant experience in a customer-facing role such as Customer Success, Product Management, or Customer Experience

The ability to understand client pain points and implement deliverable solutions, both short and long term

Strong cross-functional approach and leadership abilities, recognize and value the importance of collaboration

Proficient skills in omnichannel content deployment; experience managing and writing customer facing communications, strong written and verbal

The natural instinct to act and implement quickly, a customer experience obsessed mindset

Strong organizational skills and can easily adapt to evolving demands

Ability to create playbooks/process documentation in stride

Implemented automation at scale, success in executing digital transformation (a plus)

Experience developing and executing product engagement strategies (a plus)

Familiarity of Intercom, Salesforce, Domo/Tableau (a plus)
MNTN Perks:
100% remote

Open-ended vacation policy with an annual vacation allowance

Three-day weekend every month of the year

Competitive compensation

100% healthcare coverage

401k plan

Flexible Spending Account (FSA) for dependent, medical, and dental care

Access to coaching, therapy, and professional development
About MNTN:
MNTN provides advertising software for brands to reach their audience across Connected TV, web, and mobile. MNTN Performance TV has redefined what it means to advertise on television, transforming Connected TV into a direct-response, performance marketing channel. Our web retargeting has been leveraged by thousands of top brands for over a decade, driving billions of dollars in revenue.
Our solutions give advertisers total transparency and complete control over their campaigns – all with the fastest go-live in the industry. As a result, thousands of top brands have partnered with MNTN, including Petsmart, Build with Ferguson Master, Simplisafe, Yieldstreet and National University.
#Li-Remote