Leadership Development Manager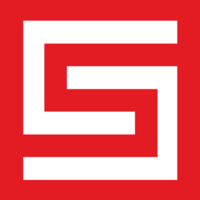 SteelHouse
Administration
United States
Posted on Wednesday, May 17, 2023
At MNTN, we've built a culture based on quality, trust, ambition, and accountability – but most importantly, we really enjoy working here. We pride ourselves on our teammates, who help power our self-service platform and make our company an impactful and enjoyable place to work. We're looking for people who naturally want to do more, own more, and make an impact in their careers – while equipping their teammates with the knowledge and support they need for their next stage of growth.
The Leadership Development Manager creates and delivers programs to ensure an engaged, diverse and growth-oriented team of leaders at MNTN. MNTN believes strongly in developing leaders from its talented workforce; this role will harness proven leadership training strategies to drive leadership talent development and improve high potential employee retention, all while centering outcomes around MNTN's strategic objectives. The ideal candidate brings a top-notch approach to learning strategy, content development, instructional design and training delivery, combined with the skills to partner cross-functionally with leaders across the business.
What you'll do
Develop and implement MNTN-wide leadership training programs to improve retention among high-performers, develop leadership skills and enhance team performance.

Design, plan & facilitate Leadership Cohorts, with a focus on coaching & feedback for development.

Provide ongoing coaching to managers to support their increased ability to drive an efficient business while engaging, coaching and developing their direct reports.

Design and implement impactful mentoring and talent-nurturing programs that ensure an inclusive workforce. Facilitate training sessions for mentors to improve skills and maintain retention among high-potential employees.

Iterate training delivery based upon participant feedback and training results. Develop and maintain tracking metrics and reporting.

Collaborate with leaders to understand strategic objectives that may impact leadership training, analyze the organization's development needs, design and implement learning strategies and programs at individual and team levels.

Provide support by checking talent reviews to ensure we are cultivating a diverse talent pool representative of all backgrounds.
What you'll bring
Certifications in multiple adult learning or training tools and assessments (from qualified providers) preferred.

6-8 years' of related experience developing and implementing organization-wide leadership training programs, improving high potential retention and enhancing high performance teams.

Proven track record of executing training curriculum focused on developing leadership capabilities.

Familiarity with integrated DEI initiatives required. Experience with and passion for DEI initiatives preferred.

Effective communication skills at all levels of the organization.

Strong analytic skills geared toward creating training curriculum and tracking results, including comfort with HRIS and LMS platforms.

Able to work 1:1 using a high level of discretion and confidentiality.

Ability to embrace and implement change within the organization.

Relationship-building skills with a focus on collaboration. Comfortable in a consultative role as needed.

Skilled and experienced facilitator, at home managing a training audience (live or virtual/live) and thinking on one's feet.
MNTN Perks:
100% remote

Open-ended vacation policy with an annual vacation allowance

Three-day weekend every month of the year

Competitive compensation

100% healthcare coverage

401k plan

Flexible Spending Account (FSA) for dependent, medical, and dental care

Access to coaching, therapy, and professional development
About MNTN:
MNTN provides advertising software for brands to reach their audience across Connected TV, web, and mobile. MNTN Performance TV has redefined what it means to advertise on television, transforming Connected TV into a direct-response, performance marketing channel. Our web retargeting has been leveraged by thousands of top brands for over a decade, driving billions of dollars in revenue.
Our solutions give advertisers total transparency and complete control over their campaigns – all with the fastest go-live in the industry. As a result, thousands of top brands have partnered with MNTN, including Petsmart, Build with Ferguson Master, Simplisafe, Yieldstreet and National University.
#Li-Remote