Learning Experience Designer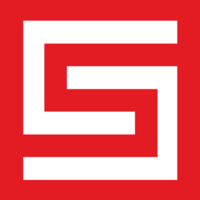 SteelHouse
Design
United States
Posted on Tuesday, May 16, 2023
At MNTN, we've built a culture based on quality, trust, ambition, and accountability – but most importantly, we really enjoy working here. We pride ourselves on our teammates, who help power our self-service platform and make our company an impactful and enjoyable place to work. We're looking for people who naturally want to do more, own more, and make an impact in their careers – while equipping their teammates with the knowledge and support they need for their next stage of growth.
The MNTN Enablement team is looking for a Learning Experience Designer to join their team. This team is looking for a curriculum developer with experience in designing and delivering education and training experiences in a digital-first environment.
What you'll do
Research and design learner-centric education and blended learning training experiences for MNTN's Revenue Enablement team and the cross-functional partners who support them
You'll report to the Director of Enablement, and along with a team of trainers and enablement professionals, you'll work to research, scope, design, test, and iterate content for customer-facing representatives, including Account Executives and Customer Success Managers.
Focus on sales education and training experiences that support the onboarding of new team members as well as ongoing training of sales skills, product and industry knowledge
As the primary LX Designer on the Enablement team, you'll play a critical role in scripting and designing blended learning experiences (eLearning + live training materials), app-based education, immersive labs, on the job sales resources, assessments, and feedback surveys.
What you'll bring
Skilled curriculum developer with 4+ years experience in designing and delivering education and training experiences in a digital-first environment. You're excited by the prospect of being a key player on new projects, and you relish the challenge of rolling up your sleeves and solving complex problems with cross-functional teams. You're a proactive, problem-solving thinker and a thoughtful designer who puts the customer at the center of the experience.
In addition:
Instructional design experience, preferably developing online learning or live training
Experience working in SaaS or technology
Familiarity with Sales Process, Buyer and Customer Journeys, and sales methodologies
Experience working cross-functionally with Subject Matter Experts (SMEs) to create outcome-based learning experiences
Skilled writer who can confidently write about technical concepts and distill complex topics into digestible information
Experience producing educational multimedia assets (e.g., graphics or videos) from start-to-finish
Experience crafting immersive learning activities using sandbox environments
You have knowledge of best practices in instructional design, online learning, adult learning, blended learning, accessible and inclusive education, and train-the-trainer models
You're happiest when using an Agile content development process and are comfortable updating material regularly based on data, training-related feedback, and product updates
Ideally, you have experience in martech and familiarity with the ecosystem
MNTN Perks:
100% remote

Open-ended vacation policy with an annual vacation allowance

Three-day weekend every month of the year

Competitive compensation

100% healthcare coverage

401k plan

Flexible Spending Account (FSA) for dependent, medical, and dental care

Access to coaching, therapy, and professional development
About MNTN:
MNTN provides advertising software for brands to reach their audience across Connected TV, web, and mobile. MNTN Performance TV has redefined what it means to advertise on television, transforming Connected TV into a direct-response, performance marketing channel. Our web retargeting has been leveraged by thousands of top brands for over a decade, driving billions of dollars in revenue.
Our solutions give advertisers total transparency and complete control over their campaigns – all with the fastest go-live in the industry. As a result, thousands of top brands have partnered with MNTN, including Petsmart, Build with Ferguson Master, Simplisafe, Yieldstreet and National University.
#Li-Remote