Salesforce and Systems Project Manager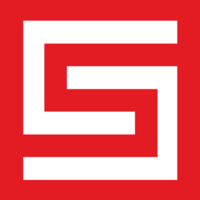 SteelHouse
Sales & Business Development, Operations
United States
Posted on Saturday, May 13, 2023
At
MNTN, we've built a culture based on quality, trust, ambition, and accountability – but most importantly, we really enjoy working here. We pride ourselves on our self-service platform and are constantly seeking to improve the user experience for our customers and scale for efficiency. Our startup spirit powers our growth mindset and supports our teammates as they build the future of ConnectedTV. We're looking for people who naturally want to do more, own more, and make an impact in their careers – and we're seeking someone to be part of our next stage of growth.
The Salesforce and Systems Project Manager is responsible for delivering Salesforce and Systems related projects to scope, timeline, and budget. Candidates must have solid relationship management skills to successfully lead and manage the project team and project stakeholders. This person will be responsible for managing several concurrent high visibility projects using Agile methods in a fast-paced environment that may cross several systems and business divisions. This role will support multiple teams across Salesforce, Marketo, and more. The ideal candidate will be a great communicator and collaborator, providing a single point of contact for all projects. The project manager is responsible for taking each project from original concept through final implementation, and interfaces with all stakeholders affected by the project.
What you'll do
Collaborate with team leaders to define priorities and timelines for Salesforce teams. Work collaboratively with team managers to determine requirements and resourcing.

Define project scope and schedule while focusing on regular and timely delivery of value; organize and lead project status and working meetings; prepare and distribute progress reports; manage risks and issues; correct deviations from plans; and perform delivery planning for assigned projects

Assist in team development while holding teams accountable for their commitments, removing roadblocks to their work; leveraging organizational resources to improve capacity for project work

Support the Salesforce team in managing expectations for project deliverables, managing stakeholder communications, and helping to implement an effective system of project governance

Identify and lead initiatives around areas of improvement for the teams

Promote empowerment of the team, ensure each team member is fully engaged and making a meaningful contribution, and encourage a sustainable pace with high levels of quality for the team
What you'll bring
4+ years of professional experience as a Project Manager managing large, complex software products or app projects in a high-tech development environment

1+ years of experience working with SCRUM/Agile methodologies on enterprise-level application development projects

Experience working with the full Software Development Life Cycle (SDLC)

Ability to interpret business user discussions into action items, meeting notes and next steps

Excellent time management with the ability to manage multiple priorities while meeting deadlines

Ability to work under pressure and occasional crisis management situations.

Effective communication and interpersonal skills
Preferred:
Previous experience with project management related to Salesforce and/or Salesforce Admin certification

Desire to work within a cross-functional team that operates in an adaptive environment to meet both internal and external deadlines
MNTN perks:
100% remote

Open-ended vacation policy with an annual vacation allowance

Three-day weekend every month of the year

Competitive compensation

100% healthcare coverage

401k plan

Flexible Spending Account (FSA) for dependent, medical, and dental care

Access to coaching, therapy, and professional development
About MNTN:
MNTN provides advertising software for brands to reach their audience across Connected TV, web, and mobile. MNTN Performance TV has redefined what it means to advertise on television, transforming Connected TV into a direct-response, performance marketing channel. Our web retargeting has been leveraged by thousands of top brands for over a decade, driving billions of dollars in revenue.
Our solutions give advertisers total transparency and complete control over their campaigns – all with the fastest go-live in the industry. As a result, thousands of top brands have partnered with MNTN, including Petsmart, Build with Ferguson Master, Simplisafe, Yieldstreet and National University.
#Li-Remote