Managing VP, Commercial Sales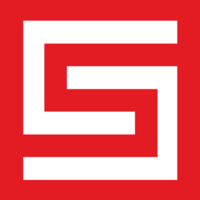 SteelHouse
Sales & Business Development
United States
Posted on Thursday, May 11, 2023
At MNTN, we've built a culture based on quality, trust, ambition, and accountability – but most importantly, we really enjoy working here. MNTN is the fastest-growing company in streaming, and we pride ourselves on our self-service AdTech platform, which provides performance marketers with the tools to realize the highest return on their ad spend dollars. Our startup spirit powers our growth mindset and supports our teammates as they build the future of ConnectedTV. We're looking for people who naturally want to do more, own more, and make an impact in their careers – and we're seeking someone to be part of our next stage of growth.
We know that one of the keys to our growth relies on a high-performing sales team. That's why we're seeking a qualified Managing VP, Commercial Sales (MVP) for our Direct to Consumer market segment to manage a team of Account Executives and Sales Directors selling our suite of products and services designed to help brands reach their audience across Connected TV, web, and mobile.
As a Sales Leader you will be managing and developing a team of Account Executives. You will participate and lead in client and prospect meetings as well as work cross-functionally with stakeholders and company resources as required. You will be responsible for ongoing mentoring and development of the sales team which includes recruiting, hiring and training new team members on the sales process. You will coach your team to develop in their careers, and inspire your team to do the best work of their life. In this role you will report on sales activity and forecast to senior sales leadership.
We are looking for a proven sales leader with great energy, leadership, and initiative to drive team performance and sales for our commercial sales team. You will formulate and execute a strategy to maximize business growth. This role works in partnership with Sales, Marketing, and Customer Success therefore cross-company engagement and orchestration is essential. The candidate will be a high impact individual capable of driving outstanding business results & first-class team member development. The MVP is fully responsible for developing and managing the team to generate performance trial bookings and achieve individual team and organizational quotas.
You will:
Manage a team of 7-10 Account Executives and/or Sales Directors operating in a monthly cadence to close new business opportunities

Provide support and guidance to direct reports by participating and leading in customer and prospect meetings or engaging other corporate resources as required

Develop a winning team, including recruiting, hiring and training

Continuously mentor, coach your team; lead by example to enable them to become high performers and overachievers.

Attention to detail and data to ensure the operational excellence, forecasting and pipeline management of your team

Actively lead and monitor pipeline generation and top of funnel activities

Be involved in large opportunities or strategic brands representing MNTN at prospect meetings to further support your sales team when required; as well as leveraging your peers, other business areas to support opportunities when needed

Engage at VP/C-level in prospect and customer organizations

Represent MNTN at key industry events, act as a brand ambassador, forge new relationships and communicate back to team members key learnings and marketplace trends
You have:
10+ years of sales experience and 5+ yrs of sales leadership experience managing a team of seven or more quota carrying sales reps

Proven track record of driving revenue and building high performing sales teams with a consistent track record of achievement and overachievement of quota

Experience selling SaaS/platforms and/or selling to marketing/demand/digital stakeholders and decision makers

Experience in premium CTV, social, search and/or programmatic advertising with a strong understanding of new media technologies a plus

Experience introducing and successfully positioning new technologies, products, services and/or companies to a marketplace

Attracted, hired, onboarded, retained, coached, and inspired top sales talent

Operated in a high velocity, data and sales process driven environment

Demonstrated effective communication, business acumen, organizational, and time management skills

Robust reporting and analytics skills using Salesforce CRM, Salesloft, Chorus, ZoomInfo, Clari, LinkedIn Sales Navigator, Excel, Domo and equivalent tools
MNTN Perks:
100% remote

Open-ended vacation policy with an annual vacation allowance

Three-day weekend every month of the year

Competitive compensation

100% healthcare coverage

401k plan

Flexible Spending Account (FSA) for dependent, medical, and dental care

Access to coaching, therapy, and professional development
About MNTN:
MNTN provides advertising software for brands to reach their audience across Connected TV, web, and mobile. MNTN Performance TV has redefined what it means to advertise on television, transforming Connected TV into a direct-response, performance marketing channel. Our web retargeting has been leveraged by thousands of top brands for over a decade, driving billions of dollars in revenue.
Our solutions give advertisers total transparency and complete control over their campaigns – all with the fastest go-live in the industry. As a result, thousands of top brands have partnered with MNTN, including Petsmart, Build with Ferguson Master, Simplisafe, Yieldstreet and National University.
#Li-Remote