Senior Product Manager - Targeting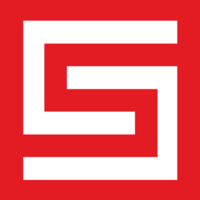 SteelHouse
Product
United States
Posted on Tuesday, May 2, 2023
At
MNTN, we've built a culture based on quality, trust, ambition, and accountability – but most importantly, we really enjoy working here. We pride ourselves on our self-service platform, originally coded by our President and CEO, and are constantly seeking to improve the user experience for our customers and scale for efficiency. Our startup spirit powers our growth mindset and supports our teammates as they build the future of ConnectedTV. We're looking for people who naturally want to do more, own more, and make an impact in their careers – and we're seeking someone to be part of our next stage of growth.
MNTN is seeking a highly motivated and talented Senior Product Manager – Targeting to join our Product Team. As an early member of our team, you will have the exciting opportunity to develop and productize our Audience Analytics and Targeting platform initiatives for our Performance TV advertising platform. In this role, you will be responsible for leading the development of user-facing audience solutions for our clients, analyzing large data sets, and ensuring that our underlying data architecture can support them.
As our Senior Product Manager, you will work closely with our Analytics and Performance Product Managers, as well as our Chief Systems Architect, to assess, map out, and plan how our data architecture can be used to create new features for actionable audience analytics and insights. You will use your wireframing skills to present possible analytics concepts and reporting solutions for end-users, working with our analytics UX designer. You will also collaborate with our Marketing, Finance, Product Development, and Platform Experience teams to solve challenging problems and communicate the value of our audience solutions to customers.
You will:
Develop user-facing audience solutions for clients by analyzing large data sets and wireframing possible analytics concepts and reporting solutions for end-users.
Collaborate with different teams daily to present the vision, value, and benefit of the products, using agile methodology.
Act as the liaison between various departments and be the "go-to" for all products you own.
Regularly meet with key stakeholders and send frequent updates to the company on all products and releases.
Manage product relationship with potential and existing audience data integration partners.
Manage segment data on MNTN user base and track platform usage and trends.
You have:
5+ years of experience in at least 3 disciplines, such as information, solution or technical architecture, application development, middleware, or database management.
5+ years of product management experience in a data-driven reporting or audience targeting platform is critical.
Directly planned and led the product effort behind product releases that were used by paying customers.
Experience with JIRA is a plus.
Experience with TV audience metrics and products a huge plus
Experience with either an audience analytics, Data Management Platform or Audience Targeting Platform for either AdTech or ESPs in a BtoB or BtoC "Web Application" environment.
Ability to wireframe and problem solve difficult usability issues.
Ability to track, monitor, and report on projects and deliverables.
Ability to guide and direct a broad array of reporting projects simultaneously from demand to closure working through an agile methodology.
MNTN perks:
100% remote
Open-ended vacation policy with an annual vacation allowance
Three-day weekend every month of the year
Competitive compensation
100% healthcare coverage
401k plan
Flexible Spending Account (FSA) for dependent, medical, and dental care
Access to coaching, therapy, and professional development
About MNTN:
MNTN provides advertising software for brands to reach their audience across Connected TV, web, and mobile. MNTN Performance TV has redefined what it means to advertise on television, transforming Connected TV into a direct-response, performance marketing channel. Our web retargeting has been leveraged by thousands of top brands for over a decade, driving billions of dollars in revenue.
Our solutions give advertisers total transparency and complete control over their campaigns – all with the fastest go-live in the industry. As a result, thousands of top brands have partnered with MNTN, including United Airlines, Petsmart, Build with Ferguson Master, Simplisafe, Mint Mobile, Yieldstreet and National University.
#Li-Remote