Sr. Site Reliability Engineer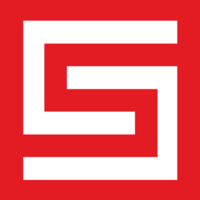 SteelHouse
Software Engineering
United States
Posted on Thursday, March 9, 2023
At
MNTN, we've built a culture based on quality, trust, ambition, and accountability – but most importantly, we really enjoy working here. We pride ourselves on our self-service platform and are constantly seeking to improve the user experience for our customers and scale for efficiency. Our startup spirit powers our growth mindset and supports our teammates as they build the future of ConnectedTV. We're looking for people who naturally want to do more, own more, and make an impact in their careers – and we're seeking someone to be part of our next stage of growth.
This position is working in the Devops team supporting the MNTN platform and Engineers. The right person will not only have a deep knowledge of system administration and AWS, but will also be able to work with a variety of Developers. You will be working closely with our Engineering team and helping meet requirements of the service.
Please Note* This role will require US, West Coast hours.
You will:
Spin up, manage and maintain EKS clusters, EC2 instances, S3 buckets, and other AWS resources.
Design and work with modern continuous integration and deployment solutions.
Implement applications in cloud infrastructure and container technologies, like Kubernetes and Docker.
Develop cloud tools for automation, monitoring and utilization of resources, leveraging scripting capabilities, create runbooks for recurring tasks and document processes.
Work with software engineering groups to evaluate their requirements around performance, scaling and speed, and provide inputs based on existing data and experience.
Have an eye towards security and provide recommendations to improve the security of our infrastructure and processes.
You have:
3-5 years experience with AWS and Linux Systems Administration.
In-Depth knowledge on AWS services including VPC, IAM, EC2, EKS, S3, and others.
A background building distributed, server-based infrastructure supporting a high volume of transactions in a critical environment.
Experience scripting and automating using Python.
Experience with Terraform, CloudFormation, Ansible.
Excellent understanding of microservices architecture.
Excellent interpersonal and communications skills.
OpenVPN, LDAP experience a plus.
About MNTN:
MNTN provides advertising software for brands to reach their audience across Connected TV, web, and mobile. MNTN Performance TV has redefined what it means to advertise on television, transforming Connected TV into a direct-response, performance marketing channel. Our web retargeting has been leveraged by thousands of top brands for over a decade, driving billions of dollars in revenue.
Our solutions give advertisers total transparency and complete control over their campaigns – all with the fastest go-live in the industry. As a result, thousands of top brands have partnered with MNTN, including, Petsmart, Build with Ferguson Master, Simplisafe, Yieldstreet and National University.
#Li-Remote