SVP Engineering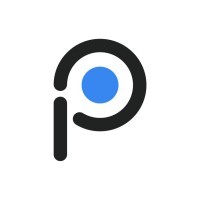 Partnerize
Software Engineering
United States
Posted on Tuesday, July 11, 2023
Who We Are:
The partnership channel offers scale and automation on a pay-for-performance model that delivers the operating leverage necessary for brand survival. Partnerize empowers marketers with technology built to discover, engage, and convert audiences, at scale, all while maintaining brand safety and control.
Why Join Us?
Our commitment to growing partnerships doesn't end with our clients. Our employees are carefully selected to be a part of our company because they emulate a carefully crafted and practiced set of core values that define us and our business. Joining Partnerize means joining a company that sincerely values your talent, expertise, and passion. We strive each day to hire and retain only the best. Doing so affords us the opportunity to be the best in the business, to exceed our clients' expectations, to innovate, to teach—and most importantly—to earn and maintain our clients' loyalty.
The things you care about:
At the heart of our platform we track performance marketing data and build a number of solutions to turn this data into useful information for our customers. We work with a lot of data, generating over a billion events across our infrastructure daily. We aim to make as much of this data available in real-time as possible, which is no mean feat at this scale! Our platform is powered by our REST APIs and everything is developed with an API-first approach.
The primary technologies we use are PHP, Python, JavaScript (React), and Kafka. Data is stored in MySQL, PostgreSQL, Druid and Redis. We are constantly evolving our platform and tools to take advantage of the ever-changing tech landscape. We deploy to production several times a day.
Job Summary:
As the Senior Vice President of Engineering, you will be responsible for overseeing the development and delivery of our software products,managing the engineering team, and driving technical innovation. You will collaborate closely with cross-functional teams, including product management, architecture, design, and operations, to ensure the successful execution of our product roadmap. Additionally, you will play a key role in shaping our engineering culture and establishing best practices to promote excellence in software development.
Key Responsibilities:
Team Leadership:
Provide strategic guidance and leadership to the engineering team, fostering a culture of collaboration, innovation, and continuous improvement.

Recruit, onboard, and retain top engineering talent, ensuring a high-performance team that meets organizational objectives.

Set clear performance expectations, conduct regular performance evaluations, and provide coaching and mentorship to team members.

Foster a diverse and inclusive work environment that encourages creativity, open communication, and professional growth.



Strategy & Execution:
Provide guidance and leadership on large scale technical initiatives such as platform consolidation, ensuring that resources are aligned to deliver the project to timescales.

Provide technical leadership in mergers and acquisitions ensuring technical due diligence is carried out and standards are established across these acquisitions.

Drive the end-to-end software development process, from requirements gathering to implementation, testing, and deployment.

Ensure the high-quality delivery of Partnerize's product and technical roadmaps, while keeping the teams motivated and tech debt to a minimum.

Champion the adoption of modern software development practices, tools, and technologies to enhance efficiency, scalability, and maintainability.

Contribute to the development of product and technical strategies and ensure product and tech are aligned and move towards the same goal.
Cross Functional Collaboration:
Serve as part of the senior staff, working in an interdisciplinary manner with their peers in other departments, like Security and Operations, to develop delivery strategies – product roadmap, security tickets, platform change deliverables. Collaborate with them to ensure alignment and integration of software engineering projects with company goals and objectives.

Work with engineering directors to ensure on-time, high-quality delivery of Partnerize's product and technical roadmaps, while keeping the teams motivated and tech debt to a minimum.
Process & Continuous Improvements:
Develop and maintain engineering processes, best practices, and standards to enable high-quality software development and delivery.

Monitor team performance, provide regular feedback, and make data-driven decisions to improve team efficiency and effectiveness.

Monitor industry trends, emerging technologies, and competitive landscape to identify opportunities for innovation and optimization.
You are an experienced Software Engineering leader with:
Bachelor's or Master's degree in Computer Science, Engineering, or a related field.

A minimum of 10 years of experience in software engineering (developing in PHP, Java, Python language), with at least 5 years in a leadership or management role leading geographically diverse/remote engineering teams.

Proven experience in leading and managing cross-functional software engineering teams, with a strong focus on Agile methodologies.

Exceptional communication and interpersonal skills, with the ability to work effectively with diverse teams and stakeholders at all levels of the organisation.

Strong technical background in software development, including a deep understanding of modern software architectures, development practices, and tools.

Demonstrated ability to drive innovation while balancing technical debt, improve processes, and deliver high-quality software on time and within budget.

Strong analytical, problem-solving, and decision-making skills.

A commitment to fostering a culture of continuous learning and improvement.

Experience in running large scale engineering projects and working with project managers to deliver those projects.
US Benefits & Perks
Flexible Time Off Policy – Take the time you need

Enhanced Parental Leave: 16 weeks for birth parent, 8 weeks for non-birth parent at full pay after one year employment

Robust Company Sponsored Health & Welfare Benefits

401k Plan – 4% employee match

Enhanced Wellness Program including access to EAP, Wellness Coaching & Wellness Fridays program
Our Commitment to Diversity & Inclusion
We are committed to attracting, developing, and advancing our outstanding team members, regardless of race, ethnic identity, sexual orientation, religion, age, gender, gender identity, physical abilities, or any other dimension of diversity. We strive to foster an environment where people can be their authentic selves, raise concerns and innovate, all without fear; where they are treated fairly and respectfully, have equal access to opportunities and resources and can contribute fully to the organization's success. Every individual in our business is expected to live this commitment without exception.
Privacy and data protection. The data collected as part of this application will be used for the recruitment process and any subsequent employment. You can find further information in Partnerize privacy policy here: https://partnerize.com/privacy-policy/
Notice to Recruiters and Staffing Agencies: To protect the interests of all parties, Partnerize will not accept unsolicited resumes from any source other than directly from a candidate or an approved vendor that has a written and signed agreement in place with Partnerize. Please do not contact or forward resumes to our company employees or locations. Any unsolicited resumes will be considered Partnerize property. Partnerize is not responsible for any charges or fees related to unsolicited resumes.