L1 Support Engineer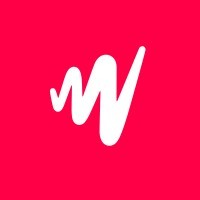 JW Player
Customer Service
Remote · Netherlands
Posted on Wednesday, September 13, 2023
Work Arrangement: Fully Remote or Hybrid
Please note that JWP does not offer relocation. Fully remote candidates must be located in the country of posting to be considered.
About JW Player:
JWP is the game-changing video software and data insights platform that's revolutionizing the Digital Video Economy. With our cutting-edge technology, we give our customers unparalleled independence and control over their digital video content. We began over a decade ago as an open-source video player, but today, JWP is the driving force behind digital video for hundreds of thousands of businesses worldwide. And with over 1 billion viewers tuning in every month across 2.7 billion unique devices, there's no limit to what we can achieve. We're on the lookout for passionate and innovative candidates who are ready to join us on this journey of transforming the world of digital video.
The L1 Support team:
The Level 1 Support team plays an integral role in the customer lifecycle and is often the initial point of contact for customers and content viewers encountering technical issues. Our top priority is to provide an industry-leading customer experience, fostering strong relationships with our clients and ensuring their ongoing collaboration with us.
As an L1 Support Engineer, you will:
Perform proactive and reactive monitoring of JW Player platform services, infrastructure, and video streams.
Offer email support for a wide range of JW Player platform issues to assist both customers and content viewers.
Conduct initial triage on support issues, resolving them when possible, and escalating others to the appropriate teams.
Ensure all issues and resolutions are documented in our help desk software.
Provide training and documentation for fellow support team members.
Share identified best practices from daily work with colleagues in different departments.
Utilize AWS technologies and monitoring tools like Zabbix and CloudWatch.
Work with Windows servers.
Contribute to incident management processes.
Participate in the 24/7/365 L1 Support team's 8-hour-shift rotation schedule.
Requirements for the role:
Display a strong passion for technology, whether through qualifications, job experience, or personal projects.
Demonstrate proactive troubleshooting abilities for technical issues.
Be willing to actively engage in day-to-day operational tasks, manage high workloads, and handle multiple workstreams simultaneously.
Exhibit the capability to adhere to service level agreements and effectively prioritize workloads accordingly.
Embrace a self-starting attitude, displaying curiosity and a penchant for problem-solving.
Possess excellent communication skills in English, both written and spoken.
Project an outgoing, highly organized, disciplined, and adaptable demeanor with exceptional communication skills.
Bonus Points:
Prior experience in an infrastructure, network operations, or software support role.
Familiarity with video technology.
Proven experience in writing documentation for internal and client use.
Relevant college degree, apprenticeship, or certification in IT, Computer Science, or a related field.
Perks of being at JW Player, Netherlands.
Our goal is to take care of you and ensure you will be successful in your new role. Your success is our success!
As a full time employee, you are eligible for the following benefits:
Competitive Paid Time Off
Stock Options Purchase Plan
Retirement Plan
Remote Working Stipends
Quarterly and Annual Team Events
Professional Development Program
Bi-Annual Hack Weeks for those interested in using their coding knowledge
Fireside chats with individuals at JWP
*Benefits are subject to location and can change at the discretion of the Company.
We are an equal opportunity employer and value diversity at our company. We do not discriminate on the basis of race, religion, color, national origin, gender, sexual orientation, age, marital status, and/or disability status.