Solutions Architect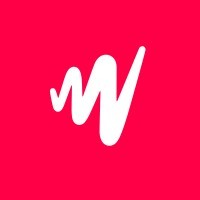 JW Player
IT
Remote · Spain
Posted on Tuesday, September 12, 2023
Work Arrangement: Fully Remote
Please note that JWP does not offer relocation. Fully remote candidates must be located in the country of posting to be considered.
About JW Player:
JWP is the game-changing video software and data insights platform that's revolutionizing the Digital Video Economy. With our cutting-edge technology, we give our customers unparalleled independence and control over their digital video content. We began over a decade ago as an open-source video player, but today, JWP is the driving force behind digital video for hundreds of thousands of businesses worldwide. And with over 1 billion viewers tuning in every month across 2.7 billion unique devices, there's no limit to what we can achieve. We're on the lookout for passionate and innovative candidates who are ready to join us on this journey of transforming the world of digital video.
The Professional Services Team:
The Professional Services team is here to help customers monetize their digital video assets and, at the same time, contribute to the growth of the JWP platform revenue. We achieve this by leveraging our diverse experience and team skillset through well-defined repeatable packages, as well as complex consultancy services. We take great pride in working closely with our customers and achieving successful outcomes for all involved!
The Opportunity:
The Architecture Practice is typically the first member of the Professional Services team to engage with a customer. They play a crucial role in setting the tone and building credibility and trust. If you enjoy understanding a customer's business, are skilled in gathering requirements and defining success criteria, and want to create solutions using the JWP portfolio, this role should be appealing to you!
As a Solutions Architect, you will:
Gather requirements and formulate estimates for Professional Services projects that need to be delivered by the team.
Design diagrams, blueprints, and specifications that clearly define the work required from the Professional Services team.
Own Professional Services projects throughout the delivery phase up to disengagement.
Requirements for the role:
Technical proficiency: Technical background with the ability to quickly learn and adapt to new technologies.
Commercial awareness: Capable of right-sizing solutions and avoiding unnecessary complexities, focusing on business outcomes (e.g., TCO and CBA).
Comfortable with ambiguity: Skilled at leveraging assumptions to seek clarification, fill gaps, and maintain engagement momentum.
Precision in documentation: Understanding the importance of accuracy in solution artefacts.
Effective communication: Articulating information clearly, concisely, and with a focus on action.
Stakeholder management: The ability to identify, understand, and communicate effectively with solution stakeholders.
Adaptive to change: Comfortable in dynamic situations, while also assertive in identifying when changes require redefinition of deliverables or solutions.
Purposeful delivery: Applying a robust and structured approach to completing tasks, progressing between defined milestones rather than ad hoc problem-solving.
Desired technical experience:
Broadcast and/or Publisher industry experience
DRM, SSAI
Identity Management
AWS certification/experience
We are an equal opportunity employer and value diversity at our company. We do not discriminate on the basis of race, religion, color, national origin, gender, sexual orientation, age, marital status, and/or disability status.