Operations Engineer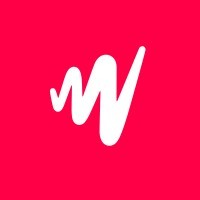 JW Player
Operations
Mexico · Remote
Posted on Saturday, September 9, 2023
Work Arrangement: Fully Remote or Hybrid
Please note that JWP does not offer relocation. Fully remote candidates must be located in the country of posting to be considered.
About JW Player:
JWP is the game-changing video software and data insights platform that's revolutionizing the Digital Video Economy. With our cutting-edge technology, we give our customers unparalleled independence and control over their digital video content. We began over a decade ago as an open-source video player, but today, JWP is the driving force behind digital video for hundreds of thousands of businesses worldwide. And with over 1 billion viewers tuning in every month across 2.7 billion unique devices, there's no limit to what we can achieve. We're on the lookout for passionate and innovative candidates who are ready to join us on this journey of transforming the world of digital video.
The Professional Services Team:
The Professional Services team is here to help customers monetize their digital video assets and, at the same time, contribute to the growth of the JWP platform revenue. We achieve this by leveraging our diverse experience and team skillset through well-defined repeatable packages, as well as complex consultancy services. We take great pride in working closely with our customers and achieving successful outcomes for all involved!
The Opportunity:
We are seeking an Operations Engineer to join our world-class Professional Services team, committed to delivering maintenance and support for tailored solutions to our clients. As a vital member of the Professional Services Operations team, you will be responsible for the upkeep and support of intricate solutions for our customers. This includes enhancing the functionality of our platform and APIs, integrating components into both back-end and front-end workflows, and devising innovative strategies to ensure uninterrupted service and an exceptional customer experience. Please note that this role involves on-call responsibilities.
As an Operations Engineer, you will:
Be responsible for support tickets escalated to the PS Operations function.
Thoroughly analyze and troubleshoot technical issues reported by customers.
Collaborate closely with cross-functional teams, including Product, Engineering, and Support, to expedite the escalation and resolution of complex or critical issues.
Requirements for the role:
Background in a Support/Operations position involving escalation, issue, and incident management.
Proficient in designing and deploying solutions on public cloud platforms (e.g., AWS) with expertise in MediaTailor and MediaLive.
Familiarity with streaming technologies, including Unified Streaming, HLS, and DASH protocols.
Some development experience in at least one programming language (e.g., Python, Go, JS, Node, etc.).
Effective communication skills, with the ability to convey information clearly, concisely, and with a focus on actionable insights.
Enthusiasm for technology and a commitment to staying updated with the latest advancements in the field.
Bonus Points:
Proficiency in video-related tools and workflows, including expertise in implementing Digital Rights Management (DRM) and managing Server Side Ad Insertion (SSAI).
Substantial experience in the broadcast industry.
Familiarity with best practices for public cloud environments, such as the Well Architected Framework.
Sound knowledge of development best practices, frameworks, and object-oriented programming (OOP) principles.
Perks of being at JW Player, Mexico
Our goal is to take care of you and ensure you will be successful in your new role. Your success is our success!
As a full time employee, you will qualify for:
Competitive Paid Time Off
Remote Working Stipends
Quarterly and Annual Team Events - because team building is important!
Professional Career Program and Career Development Opportunities
Bi-Annual Hack Weeks for those who are interested in using their coding knowledge
Fireside chats with individuals at JW Player
*Benefits are subject to location and can change at the discretion of the Company.
We are an equal opportunity employer and value diversity at our company. We do not discriminate on the basis of race, religion, color, national origin, gender, sexual orientation, age, marital status, and/or disability status.