Backend Engineer (Python) - OTT Team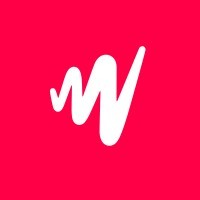 JW Player
Software Engineering
Remote
Posted on Wednesday, September 6, 2023
About JW Player:
JWP is the game-changing video software and data insights platform that's revolutionizing the Digital Video Economy. With our cutting-edge technology, we give our customers unparalleled independence and control over their digital video content. We began over a decade ago as an open-source video player, but today, JWP is the driving force behind digital video for hundreds of thousands of businesses worldwide. And with over 1 billion viewers tuning in every month across 2.7 billion unique devices, there's no limit to what we can achieve. We're on the lookout for passionate and innovative candidates who are ready to join us on this journey of transforming the world of digital video.
The Engineering Team:
Our Engineering team plays a big part in the company's success through the development of innovative technologies. Engineers at JW Player are passionate about writing code and solving complex problems. Equipped with a modern tech stack, our Engineers contribute to helping drive monetization for our customers across billions of devices monthly.
Click here
to read about some of our different engineering teams!
The Opportunity:
Backend Engineers in the OTT Team spend most of their time envisioning and building brand new, green-field services to support Broadcaster use cases. You will work primarily on python API's with both back-office and viewer facing components. Our work is heavily product feature driven, meaning you are building things that will go live to our customers and you will be able to see the impact of in real applications.
While this is a remote opportunity, we are only considering candidates who are based in the Netherlands.
As a Python Developer, you will:
Use Python in day-to-day coding to build services and API's.
Collaborate in a cross-functional team focused on Broadcaster customer features.
Contribute to innovative technology and architecture of a global production-scale service layer.
Work with Microservices, Microservice Principles (Service discovery, API gateways, data transaction consistency etc.).
Make material impact on streaming and monetization products.
Participate in prioritization, planning, architecture design, and code reviews with fellow engineering peers.
Requirements for the role:
Minimum 2 years of back end development experience using Python.
Knowledge of database design and data structures in Postgres, MySQL, or another relational database language.
Experience with Docker.
Familiarity with Kafka and ElasticSearch.
Proficiency with monitoring and alerting best practices.
Proven record of high quality and impactful technical contributions.
Solid understanding of source control management system.
Open minded and eager to learn new technologies.
Bonus Points:
Experience with building scalable systems using cloud infrastructures like AWS or Google Cloud
Understand micro-services architecture: Designing, creating, deploying, testing and monitoring
Contributed to open-source projects
Perks of being at JW Player, Netherlands.
Our goal is to take care of you and ensure you will be successful in your new role. Your success is our success!
As a full time employee, you are eligible for the following benefits:
Competitive Paid Time Off
Stock Options Purchase Plan
Retirement Plan
Remote Working Stipends
Quarterly and Annual Team Events
Professional Development Program
Bi-Annual Hack Weeks for those interested in using their coding knowledge
Fireside chats with individuals at JWP
*Benefits are subject to location and can change at the discretion of the Company.
We are an equal opportunity employer and value diversity at our company. We do not discriminate on the basis of race, religion, color, national origin, gender, sexual orientation, age, marital status, veteran status, or disability status.