Finance Analyst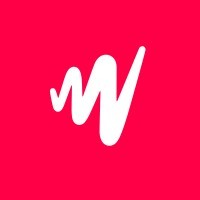 JW Player
IT, Accounting & Finance
Remote
Posted on Friday, September 1, 2023
Work Arrangement: Fully Remote or Hybrid
Please note that JWP does not offer relocation. Fully remote candidates must be located in the country of posting to be considered.
About JW Player:
JWP is the game-changing video software and data insights platform that's revolutionizing the Digital Video Economy. With our cutting-edge technology, we give our customers unparalleled independence and control over their digital video content. We began over a decade ago as an open-source video player, but today, JWP is the driving force behind digital video for hundreds of thousands of businesses worldwide. And with over 1 billion viewers tuning in every month across 2.7 billion unique devices, there's no limit to what we can achieve. We're on the lookout for passionate and innovative candidates who are ready to join us on this journey of transforming the world of digital video.
The Finance Team:
Our dynamic team is dedicated to driving financial excellence and strategic insights. On a daily basis, we conduct meticulous monthly variance analysis, presenting our findings to departmental leaders and ensuring the precision of forecasts. Our role extends beyond routine tasks – we deliver valuable insights and recommendations to top-tier executives, facilitating prudent budget management and offering a clear view of our financial milestones. We're also at the forefront of exciting initiatives, leading the implementation of procurement and commissions systems, as well as orchestrating the annual planning and budgeting processes. Our collaborative efforts define our commitment to achieving both individual and collective success, shaping a future of financial prowess for our organization.
The Opportunity:
This opportunity provides a pathway to enter a role that is analytical in nature, yet offers a multitude of ad hoc projects. It combines structured responsibilities with a dynamic, ever-evolving purpose. Collaboration with various teams is a significant aspect, and the role holds the potential to impact all facets of the organization.
As a Finance Analyst, you will:
Conduct thorough analysis to pinpoint and investigate disparities in relation to forecasts, budgets, and previous-year expenditures, proactively detecting potential areas for enhancement.
Craft presentations encompassing insightful analyses, identifying necessary action steps, and adeptly framing decision-making processes.
Formulate and offer comprehensive guidelines pertaining to expense reports on a departmental level, enabling executive management to make well-informed choices.
Collaborate closely with other departments to ensure the company's ongoing forecast accuracy, encompassing revenue, expenditures, and cash flow.
Foster and sustain effective partnerships with business counterparts and multifunctional teams across all hierarchical levels within the organization.
Streamline and enhance the procurement process and system, while also serving as the finance representative for new purchase approvals.
Engage in ad hoc projects and strategic initiatives with organization-wide impact.
Requirements for the role:
Fundamental understanding of financial statements and their interconnections (Income Statement, Balance Sheet, Cash Flow).
Proficiency in analytical tasks, emphasizing data set comparisons, particularly within Excel.
Confidence in presenting findings and delivering speeches to audiences.
Competence in managing multiple projects involving diverse stakeholders, ensuring effective communication and timely outcomes.
Exceptional attention to detail and adeptness at concurrently handling multiple priorities, while retaining a comprehensive perspective on overarching objectives.
Bonus Points:
Innate curiosity, driving a penchant for in-depth exploration and comprehension, even beyond the scope of the job description.
Proficiency in crafting financial reports and metrics.
Self-reliant, given the requirement to collaborate across various time zones.
Energetic and optimistic! A commitment to fostering a robust team culture is vital, particularly in a role involving collaboration across diverse departments.
Perks & Benefits of being at JW Player, North Macedonia:
Private Medical Insurance
25 Paid Time Off + Mental Health Fridays
Stock Options Program
Professional Career Development Program
New Employee Home Office Setup Stipend
Mentorship Program
Monthly Connectivity Stipend
*Benefits are subject to location and can change at the discretion of the Company.
We are an equal opportunity employer and value diversity at our company. We do not discriminate on the basis of race, religion, color, national origin, gender, sexual orientation, age, marital status, and/or disability status.