Architect - Sustenance Engineering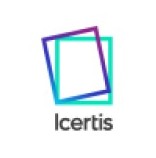 Icertis
IT
Pune, Maharashtra, India
Posted on Monday, May 8, 2023
With unmatched technology and category-defining innovation, Icertis pushes the boundaries of what's possible with contract lifecycle management (CLM). The AI-powered, analyst-validated Icertis Contract Intelligence (ICI) platform turns contracts from static documents into strategic advantage by structuring and connecting the critical contract information that defines how an organization runs. Today, the world's most iconic brands and disruptive innovators trust Icertis to fully realize the intent of their combined 10 million contracts worth more than $1 trillion, in 40+ languages and 93 countries.
Who we are: Icertis is the only contract intelligence platform companies trust to keep them out in front, now and in the future. Our unwavering commitment to contract intelligence is grounded in our FORTE values—Fairness, Openness, Respect, Teamwork and Execution—which guide all our interactions with employees, customers, partners and stakeholders. Because in our mission to be the contract intelligence platform of the world, we believe how we get there is as important as the destination
- Understand how the product works and how it is used by customers.
- Interact with customers on/off-site to troubleshoot issues, provide workarounds by leveraging software development skills.
- Should be primary TSE for multiple large accounts. Should be able to manage customer requirements for large accounts.
- Understand and fulfill enhancement requests received via customer use-cases.
Team Building
- Should be able to guide SSE/LSE for quicker resolutions as TechLead.
- Should achieve productivity goal for the tech team as TechLead.
- Provide technical expertise, guidance, mentorship to team members. Lead in hiring processes.
- Should be able to train team members on New Technology / Processes.
Expertise
- Provide hot fixes, patches and upgrade deployment support in production and staging environments and work closely with customers to schedule and test.
- Should be able to lead on RED account for Technical issues/defects.
- Offer innovative ideas to improve ticket resolution and closure quality.
- Should drive and provide efficient ways for resolution/fixes of common issues across the customers.
- Should suggest/implement ways to reduce overall tickets.
- Should be able to drive initiatives for productivity and ticket resolution quality improvement.
- Should suggest or implement functionality in platform to provide ways to improve turnaround time for tickets.
- Should be able to contribute on knowledge base articles for both customer and internal staff to reduce troubleshooting time and drive faster issue resolution.
- 12-15 years overall experience in developing enterprise web applications or in Technical Support on Microsoft platform or in Sustaining engineering role.
Of which 3-4 years of experience in a Support or Sustaining engineering role is a must.
- Troubleshooting skills on the Microsoft platform, with expertise in C#,
ASP.NET
, MVC, SQL, Stored Procedures and JavaScript.
- Expertise on Windows Azure and Cloud Computing will be an added advantage. Certification a definate plus.
- Understanding of customer support processes and tools. Ability to follow defined processes.
- Good written and verbal communication skills.
- The ability to be a good listener, and to understand customer issues. Ability to work independently on issues assigned.
Minimum Education : Science or Engineering graduate
Icertis is not open to third party solicitation or resumes for our posted FTE positions. Resumes received from third party agencies that are unsolicited will be considered complimentary.