General Manager, Customer Support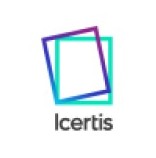 Icertis
Customer Service, Operations
Pune, Maharashtra, India
Posted on Thursday, May 4, 2023
With unmatched technology and category-defining innovation, Icertis pushes the boundaries of what's possible with contract lifecycle management (CLM). The AI-powered, analyst-validated Icertis Contract Intelligence (ICI) platform turns contracts from static documents into strategic advantage by structuring and connecting the critical contract information that defines how an organization runs. Today, the world's most iconic brands and disruptive innovators trust Icertis to fully realize the intent of their combined 10 million contracts worth more than $1 trillion, in 40+ languages and 93 countries.
Who we are: Icertis is the only contract intelligence platform companies trust to keep them out in front, now and in the future. Our unwavering commitment to contract intelligence is grounded in our FORTE values—Fairness, Openness, Respect, Teamwork and Execution—which guide all our interactions with employees, customers, partners and stakeholders. Because in our mission to be the contract intelligence platform of the world, we believe how we get there is as important as the destination
Responsibilities :
The General Manager, Customer Support – Rest of the World business is accountable for the overall support and success of a rapidly growing base of Icertis customers in EMEA & APAC. The ROW business of Icertis is expected to have close to 100 customers in the next 12 months. Most of Icertis customers are large global brands and Fortune 500 companies
Reporting to the CVP of the ROW Business Unit , this CS leader will define strategies and own execution for initiatives intended to deliver an extraordinary Support experience within the technical support and customer support functions. This leader will also be a critical part of the Services Delivery team for the Rest of the World business as well as a critical leader in Icertis's global Support operations
As a result, this executive leader will drive SLAs, CSAT to ensure higher reference-ability amongst customers, higher NPS, revenue growth through expansion and most importantly, customer value and delight.
The GM – Customer support will manage L1/L2/L3 support for all EMEA & APAC customers. This includes monitoring the support provided by outsourced partners. The candidate is also expected to run Customer support operations for Icertis globally which includes managing the Service Now platform and Customer support transitions. The total team size the leader is expected to manage is around 80 FTEs
The ideal candidate is one who is extremely execution focused, analytical and has a track record of demonstrated continuous improvement. The candidate will also have a track record of successfully operating support organizations serving a global 24x7 software product customer base.
He/ She will be expected to engage with implementation partners, Icertis professional services as well as partner enablement teams to ensure appropriate transition of customers into support.
He/She will be expected to collaborate with Product management to include and build supportability features that are needed in the Icertis platform to improve quality & timeliness of support.
Skills and qualifications:
Total 20+ yrs. of experience in leadership, Support and operations in a Product company
Should have worked at all levels in Support and should be familiar with ITIL and other Support frameworks
Should have worked with Engineering teams, Cloud Operations and should have a collaborative style of management
Should have managed teams and have a proven track record of managing 24/7/365 support teams
Should have in prior roles been customer facing including handling customer escalations and outages
Icertis is not open to third party solicitation or resumes for our posted FTE positions. Resumes received from third party agencies that are unsolicited will be considered complimentary.