Head of Engineering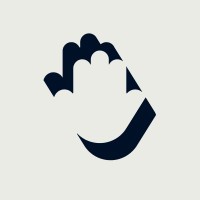 HamsaPay
Software Engineering
United States
Posted on Friday, September 29, 2023
HAMSA
Hamsa is disrupting the $10T private capital market with the first tokenization and trading network that bridges real world assets to digital investors leveraging rich data. We've tokenized over $3B of private commercial credit and are growing fast. Our mission is to unite the world through enlightened trade – by creating a radically more democratic, transparent, and real-time way to trade the world's most valued assets.
Founded by a Webby-winning serial entrepreneur who sold his last company for $550M and the technology leader who built AliPay's global payment system, Hamsa's groundbreaking IP is used by the world's largest S1 financial institutions and central banks to create 24/7 smart payment and trading systems – leveraging the latest blockchain, AI, and cloud technologies. Hamsa is backed by top-tier investors, and raised a large Series A early this year. A global company, Hamsa has operations in US, LATAM, and APAC.
Description
The Head of Engineering is responsible for managing the software engineering team of Hamsa, expected to lead the implementation of cutting-edge, highly scalable software projects that support trillions of dollars of transactions per year. This person will work closely with the business and product teams to develop infrastructure and commercial products. In addition, the Head of Engineering is responsible for adopting, maintaining and implementing best practices with the directors, managers, software engineers, and test engineers through example, guidance and training. The Head of Engineering will report to the CTO.
Responsibilities:
Participate in strategic planning meetings with product management, architecture and design. Ensure the product vision is realized through excellence in execution.
Contribute to technical engineering designs, resource management and implementations. Solve complex software engineering tasks while maintaining coding standards and practices.
Work with team members to design system and software architecture for Hamsa products, provide solution architecture to Hamsa clients. Manage the delivery of software using Agile best practices.
Lead, mentor and support a highly effective team of passionate engineers fostering a high-performance culture.
Assure that the department achieves objectives and project completion within budget and time frame.
Work closely with the CTO on department wide initiatives.
Knowledge & Experience
3+ years working experience in blockchain technology.
10+ years software engineering leadership experience. Technical expertise that enables meaningful conversations with Hamsa product architects & engineers, and with Hamsa client technical teams.
15+ years software architecture design and/or development experience. Strong coding experience with object-oriented methods. Familiar with software languages such as Java, Javascript, Solidity, etc. Familiar with databases such as SQL, MongoDB, etc. Familiar with popular software frameworks and open sources.
Serve as both the leader and the developer of full stack engineering to build the industry standard software platforms.
Demonstrated experience leading the design, development, delivery and maintenance of large-scale and high-performance platforms that support millions of transactions and billions-to-trillions of dollars of value per year.
Exceptional interpersonal skills with a proven ability to build productive cross-departmental relationships and motivate team members.
BS, MS, or Ph.D in Computer Science or related technical discipline.
Personal Attributes
Ability to effectively prioritize and execute tasks in a high-pressure environment.
Good written, oral, and interpersonal communication skills.
Ability to present ideas in business-friendly and user-friendly language.
Highly self-motivated and directed.
Team-oriented and skilled in working within a collaborative environment.
Able to work with different cultures and communicate with international teams.
Fluent in Chinese, and/or Portuguese is a big plus.
Compensation & Benefits
Competitive compensation package

Salary plus options

Healthcare benefits

401K plan

Unlimited PTO