Go-to-Market Lead (Remote)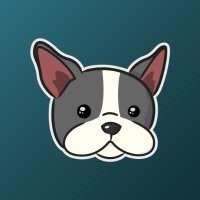 DagsHub
Job Functions:
Sales & Business Development
Employment Types:
Full-time
Locations:
New York, NY, USA; Remote
DagsHub is looking for our first Go-to-market hire, an energetic growth-mindset leader that will serve as a bridge between our customers and product, defining and executing our go-to-market strategy.
Your primary mission will be to extract additional revenue and generate additional opportunities within for DagsHub. You'll discover and implement new ways to optimize our customer's paths, and partner with business leaders in the industry to achieve success.
DagsHub is a platform where data scientists and machine learning engineers build their projects. We leverage popular tools to help data professionals do their work efficiently and collaboratively. We are a product-led-growth and community-first company which means many people love the tools we build and want to adopt them for their personal and professional projects. As our first go-to-market hire, you will work closely with our CEO. Needless to say, you will have a huge part in our GTM processes, leading relationships with a large number of prospects and customers
Come help us engage with prospects, manage our GTM and drive our business forward. This is a great opportunity to grow your career and be exposed to the process of building out a sales and marketing team from the ground up.
You will
Be part of the founding team - have a ton of impact on our vision, understanding the community's needs and prioritizing how it should be brought to life.
Work on a wide variety of projects and tasks – no two days will be alike.
Creatively problem-solve to overcome any challenges and barriers.
Communicate
Reach out to customers and prospects to understand what frustrates and delights them. Identify ways we can help, while maintaining a strong focus on the customers' needs.
Advocate for customers and prospects, translating their feedback into actionable intelligence for product management and leadership
Understand and explore how the product is being adopted
Discover & Plan
Speak with relevant customers and stakeholders to uncover information that will help in understanding or influencing product growthSolicit feedback from internal stakeholders to identify gaps and strategic opportunities Know our market and competition well enough to decipher competitive differences, and have a good grasp of trends, potential gaps, and what we should do next.

Influence leadership if you discover new insights and priorities

Take part in defining our GTM strategy, pricing and packaging, and planning our growth
Partner
Partner with our product, developer relations, and engineering teams to understand upcoming product goals
Establish strong relationships across internal teams so you can gain support, gather information or influence as needed
Requirements
Experienced carrying and proven success hitting revenue quotas.
Experienced in sales. You have understanding of how to take a product to market, are tenacious in your discovery work and translating input to actionable insights
Experienced in selling tools for data scientists/developers. Technical enough to work on selling an MLOps tool to data scientists and machine learning engineers and team leads.
Amazing at communication. You are comfortable speaking with customers, can easily diagnose their pain points, how they use our products, and relay the value of DagsHub
Native-level English Speaker. You will need to effectively write formal content, publicly speak and communicate in English.
Experienced working in an early stage SaaS startup, ideally in companies with PLG strategies. The type of person that thrives in uncertainty, and work well in an unstructured environment
Bonus – You Have:
An outstanding track record of influencing cross-departmental initiatives with a concrete portfolio of success stories.
Experienced in data driven work – utilizing data to understand patterns that lead to success of product launches and growth