Retail Operations Lead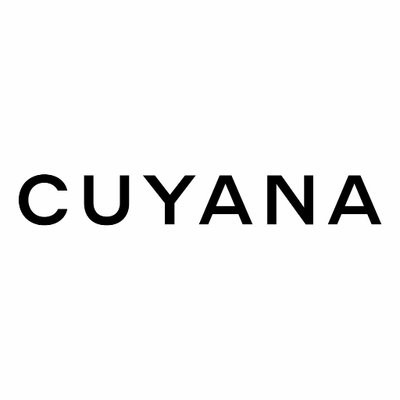 Cuyana
Operations
Palo Alto, CA, USA
Posted on Thursday, September 14, 2023
Cuyana is currently hiring a full-time Retail Operations Lead for our Stanford Shopping Center store location.
Are you a self-motivated team player who enjoys delivering exceptional operational support to create a memorable retail experience? Then you may have the ideal skills to be part of our team!
Benefits: Medical, dental, vision, life, disability; vacation, sick and holiday pay; commuter benefit, 401k, bonus, and generous employee discount.
RESPONSIBILITIES*
Operational Excellence
Comply with Back of the House Standards

Work with management to organize the stockroom effectively for ease of finding merchandise quickly, prioritizing based on sales and maximizing stock room space

Process transfers (shipment) in a timely, accurate and consistent manner to increase the efficiency of Product Flow

Prepare products for the sales floor by noting new sample units needed

Partner with store team for floor placement and retrieval of products to fulfill orders

Uphold all visual merchandise standards on the sales floor with direction from manager, including correct tags, stuffing, steaming, etc.

Process and manage Async, Bopis and phone orders; coordinate in-store store pick up, and same day courier deliveries

Weekly - Review and reconcile Negative on hands

Monthly - Process RTDC, donation, and damage reconciliation in a timely and accurate manner according to guidelines

Assist with set up for seasonal or product launches
Assist with Archive sale markdowns when necessary
Ensure store maintenance and safety standards are in compliance with standards
Order store supplies - FOH and BOH
Support FOH based on business needs
Product Support
Pull sizes and product from stock, go backs, bagging, and gift wrapping product

Assist with monogramming

Partner with other employees on tasks, processes, merchandising and product flow opportunities

Ensure timely communication with management regarding location of product, as well as updates on product received and sent

Ensure basic understanding of product - Leather Goods, Apparel, and Jewelry - using training resources to maintain and develop Product Knowledge. Participate in team training when available
Cultivate Community
Assist with creating a memorable shopping experience that exists through effective organization of the back of house areas and merchandise on the sales floor

Work with the team to achieve results that positively impact the business

Be a brand ambassador. Consistently represent the Cuyana brand and values at all times

Lead by example, demonstrate integrity and consistency of Cuyana values

Understand the needs of and develop a good working relationship with your team members

Manage Client concerns with care

Demonstrate teamwork and management support

Demonstrate proper phone etiquette at all times

Give Back - at Cuyana we help each other out - support company, retail and community events especially during the peak season
Policy and procedure
Ensure Loss Prevention Standards and Procedures are being followed to help minimize loss

Maintain regular and consistent attendance as defined in the attendance policy

Comply with dress code and grooming standards

Handle your personal Area of Responsibility consistently and to expectation
*May change based on business needs
REQUIREMENTS
1-2 years experience in shipping and receiving

Embody Cuyana's

Fewer, Better

ethos

Team player who thrives in a fast paced environment

Professional attitude and customer service focused

Dependable with all store responsibilities

Flexible, adaptable, and willing to jump in and help

Strong organization, and communication skills

Comfortable handling customer conversations and interactions

Technology savvy

Flexible work schedule - must be available to work weekends, evenings, holidays, events

Can bend, reach, lift, and move stock and product; Able to carry 25-30 lbs

Comfortable climbing ladders

Follow current

COVID-19

safety protocols (even if fully vaccinated)
A CONNECTION TO OUR VALUES
We look for mission and values-aligned candidates who respect each other and foster an open and supportive environment. We are a team of highly motivated team players who thrive in fast-paced, nimble environments.
Cultivate Community – you are honest, inclusive, and always willing to lend a hand
Create Excellence – you are accountable, decisive, and drive for results
Build & Evolve – you are curious, look to push the status quo by bringing new solutions, and seek feedback along the way
Compensation range for this role is $21- 24/hr commensurate with experience.