Medical Clinic Manager (Centrum Health)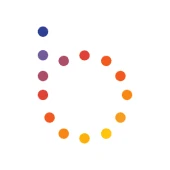 Bright Health
Garland, TX, USA
Posted on Tuesday, November 21, 2023
---
Our mission is to make healthcare right. Together. We are a value-driven healthcare company committed to providing personalized care to aging and underserved populations. We do this by aligning stakeholders across the healthcare ecosystem. Together, we can improve consumer experience, optimize clinical outcomes, and reduce total cost of care.
What drives our mission? The company values we live and breathe every day. We keep it simple: Be Brave. Be Brilliant. Be Accountable. Be Inclusive. Be Collaborative.
If you share our passion for changing healthcare so all people can live healthy, brighter lives – apply to join our team.
---
Our Clinic Managers are responsible for managing the day-to-day operations of the clinic to ensure patient engagement and retention and working closely with the support and clinical staff to ensure smooth operations of clinic.
Essential Functions
Managing 1 or 2 clinics in a region to ensure day to day operations of the clinic run smoothly
Knowledgeable in medical terminology and center/clinic operations.
Ability to work in a fast paced environment with both clinicians and support staff to ensure efficient center operations while maintaining patient engagement and retention.
Ability to follow direction from senior management to devise and execute plans for intended results.
Effectively lead and manage clinic support staff members.
Core Functions
Selects, trains, coaches, motivates, conducts performance evaluations, and directs the workflow for staff assigned to clinic/center. Develops goals and performance expectations for staff in targeted areas. Provides for the education, development, and shared leadership of staff.
Works collaboratively with other leaders to establish operational effectiveness, productivity, and best practices.
Keeps abreast of new medical technologies, procedures and pending regulatory changes which impact the organization.
Required Skills/Abilities:
Extensive knowledge and experience with medical clinic operations.
Strong managerial, leadership, and interpersonal skills.
Excellent written and oral communication skills.
Excellent analytical skills.
Education and Experience:
Bachelor's Degree preferred (healthcare highly desired).
2 years minimum experience as a medical clinic or office manager in a healthcare setting is required.
Physical Requirements:
Prolonged periods of sitting at a desk and working on a computer.
Must be able to lift to 15 pounds at times.
As an Equal Opportunity Employer, we welcome and employ a diverse employee group committed to meeting the needs of Bright Health, our consumers, and the communities we serve. All qualified applicants will receive consideration for employment without regard to race, color, religion, sex, age, national origin, protected veteran status, disability status, sexual orientation, gender identity or expression, marital status, genetic information, or any other characteristic protected by law.