Per Diem Pharmacist (Centrum Health)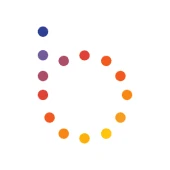 Bright Health
Homestead, FL, USA
Posted on Wednesday, August 2, 2023
---
Our mission is to make healthcare right. Together. We are a value-driven healthcare company committed to providing personalized care to aging and underserved populations. We do this by aligning stakeholders across the healthcare ecosystem. Together, we can improve consumer experience, optimize clinical outcomes, and reduce total cost of care.
What drives our mission? The company values we live and breathe every day. We keep it simple: Be Brave. Be Brilliant. Be Accountable. Be Inclusive. Be Collaborative.
If you share our passion for changing healthcare so all people can live healthy, brighter lives – apply to join our team.
---
SCOPE OF ROLE
Centrum Health, a part of NeueHealth, is a leading primary care provider organization focusing on delivering industry-leading quality of care and affordability to the people we serve in Florida and Texas. We are currently looking for a Per-diem Pharmacist to work in a new Community/Retail Pharmacy in our Miami/Homestead Location in the Airport.
ROLE RESPONSIBILITIES
The Per Diem Pharmacist under the supervision of the Pharmacy Manager, shall be responsible for managing all activities performed within the Pharmacy Department including but not limited to clinical, clerical, and technical.
Accountable for all end-to-end operations of the Pharmacy
Leads and provides direct supervision to a team of Pharmacy Technicians and Clerks
Accountable for achieving 100% Compliance with State Local and Federal Pharmacy Rules and Regulations, including but not limited to HIPAA privacy
Counsels patients and answers their questions regarding usage of medicine, side effects, interactions, contraindications, patient information privacy, and generics, and refers to medical provider as needed to ensure medication is taken correctly, health needs addressed, and satisfaction with service
Follows up with medical providers' offices to clarify prescribed medications, dosages, refills, interactions, and allergies to suggest alternative medications, and answer medical provider questions.
Ensures the accurate processing of insurance claims to resolve customer issues and prevent payment rejections. Follows up with insurance companies as well as medical providers and participates in 3rd party audits.
Responsible for accommodating the provider, patient, or other health care professional with insightful, detailed accurate information about drugs and drug therapies.
Conducts audit of point-of-sale transactions to ensure accuracy and promptly addresses any discrepancies with staff
SUPERVISORY RESPONSIBILITIES
This position may have supervisory responsibilities for Pharmacy Technicians and Pharmacy Clerks.
EDUCATION, TRAINING, AND PROFESSIONAL EXPERIENCE
Required Qualifications
Active, unrestricted Pharmacist License in the State of Florida
Bachelor's degree or higher in Pharmacy
2+ Years of Pharmacy Practice Experience
1+ years of Retail Pharmacy Management Experience
Preferred Qualifications
PGY1 Residency (Pharmacy Practice, Ambulatory Care, or Community) or equivalent experience
Board Certification (BCPS, BCACP, Geriatrics)
Bilingual in Spanish
Certified Pharmacist Immunizer
MTM Certification or equivalent experience
Doctorate in Pharmacy
PROFESSIONAL COMPETENCIES
Proficient in Microsoft Word, Excel, PowerPoint, Teams, Visio
Experience developing and implementing new initiatives
Highly effective communicator in oral and written formats.
Possesses a high degree of knowledge in the storeroom and inventory procedures
Highly skilled collaborator, with the ability to influence without authority
Demonstrated ability to implement cost savings strategies without sacrificing quality
Embraces and communicates the company's mission, vision, values, and departmental goals to all staff
LICENSURES AND CERTIFICATIONS
Active, unrestricted Pharmacist License in the State of Florida
CPR
WORK ENVIRONMENT
The majority of work responsibilities are performed in a Pharmacy, carrying out detailed work sitting or standing at a counter/desk/table and working on the computer.
Travel may be required.
As an Equal Opportunity Employer, we welcome and employ a diverse employee group committed to meeting the needs of Bright Health, our consumers, and the communities we serve. All qualified applicants will receive consideration for employment without regard to race, color, religion, sex, age, national origin, protected veteran status, disability status, sexual orientation, gender identity or expression, marital status, genetic information, or any other characteristic protected by law.