Nurse Practitioner (Centrum Health - McCart Clinic)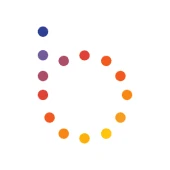 Bright Health
Fort Worth, TX, USA
Posted on Thursday, May 4, 2023
---
Our mission is to make healthcare right. Together. We are a value-driven healthcare company committed to providing personalized care to aging and underserved populations. We do this by aligning stakeholders across the healthcare ecosystem. Together, we can improve consumer experience, optimize clinical outcomes, and reduce total cost of care.
What drives our mission? The company values we live and breathe every day. We keep it simple: Be Brave. Be Brilliant. Be Accountable. Be Inclusive. Be Collaborative.
If you share our passion for changing healthcare so all people can live healthy, brighter lives – apply to join our team.
---
Sign-on bonus: $5,000
Centrum Health, a part of NeueHealth, is in search of a professional, responsible, enthusiastic, and patient-focused Primary Care Provider (NP/PA) to provide the highest quality medical care by examining patients and treating diseases at our growing primary care centers throughout the Dallas and Houston, TX markets!
You will undertake tasks aiming at the prevention and promotion of healthy habits. We are seeking a professional and compassionate provider who is trained in the treatment of chronic diseases, epidemiology, and other medical conditions to interpret symptoms and appropriately diagnose conditions. Our providers work with a mainly adult patient population in a primary care setting at the clinic.
ROLE RESPONSIBILITIES
The Primary Care Provider (NP/PA)'s job description is intended to point out major responsibilities within the role, but it is not limited to these items.
Liaising with other healthcare professionals and patients about treatment plans.
Examine patients and their medical records
Order and study diagnostic tests (blood tests, X-rays, etc.)
Diagnose health conditions and illnesses
Propose treatments for chronic and infectious diseases
Prescribe medications
Maintain accurate records and schedules
Inform patients about their health conditions and prescribed medications
Educate patients and their family members on diseases, epidemics, and prevention
Oversee patients' overall health
Promote health best practices
Advance professional knowledge and conduct research
EDUCATION, TRAINING, AND PROFESSIONAL EXPERIENCE
Proven experience as Nurse Practitioner or Physician Assistant in a primary care clinic, hospital, or another setting
Expertise in adult primary care, acute care, and chronic care practice
Knowledge of health and patient care regulations
A valid APRN - PA, NP, or FNP License is required
Background check and drug screen required
PROFESSIONAL COMPETENCIES
Excellent oral and written communication skills
Respect for patient confidentiality
Compassionate and approachable
Responsible and trustworthy
Exceptional organizational skills to ensure that exceptional patient care is provided
Excellent written and verbal communication skills
Bilingual English/Spanish fluency is preferred
LICENSURES AND CERTIFICATIONS
Valid and unrestricted NP or PA license within the State of Texas
WORK ENVIRONMENT
The majority of work responsibilities are performed in a medical clinic setting, carrying out detailed work sitting at a desk/table and working on the computer.
As an Equal Opportunity Employer, we welcome and employ a diverse employee group committed to meeting the needs of Bright Health, our consumers, and the communities we serve. All qualified applicants will receive consideration for employment without regard to race, color, religion, sex, age, national origin, protected veteran status, disability status, sexual orientation, gender identity or expression, marital status, genetic information, or any other characteristic protected by law.