Bilingual Medical Assistant (AssociatesMD - Weston)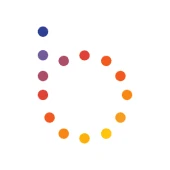 Bright Health
Weston, FL, USA
Posted on Wednesday, October 19, 2022
---
Our mission is to make healthcare right. Together. We are a value-driven healthcare company committed to providing personalized care to aging and underserved populations. We do this by aligning stakeholders across the healthcare ecosystem. Together, we can improve consumer experience, optimize clinical outcomes, and reduce total cost of care.
What drives our mission? The company values we live and breathe every day. We keep it simple: Be Brave. Be Brilliant. Be Accountable. Be Inclusive. Be Collaborative.
If you share our passion for changing healthcare so all people can live healthy, brighter lives – apply to join our team.
---
AssociatesMD, a part of NeueHealth, a Bright Health Group company is seeking a Medical Assistant to be responsible for providing professional care for patients under the supervision of the physician or clinician. Assists the physician, clinician, and general staff in coordinating patient care. Functions as a primary liaison between the patients, medical team, and staff.

PRIMARY RESPONSIBILITIES:
Records the patient's chief complaint and conducts the following measures as part of the vitalization process:

Height and weight
Temperature
Body Mass Index (BMI)
Blood pressure
Respiration rate
If applicable, blood glucose via a point of care check
Oxygen saturation
Pulse/Heart rate

Assists the attending physician or clinician in the completion of screening tools such as but not limited to:

Care of Elderly Adults
Depression
Smoking
Pain
Risk of Fall
Urinary Incontinence

Interviews the patient during the vitalization process to obtain the individual's medical and social history, past surgical and inpatient episodes of care, and recording of medications taken. The latter will include:

Name of the medication
Prescribed frequency of use
Dosage
Mode of administration

Ensures the examination room is stocked with the necessary supplies and materials for the administration of medical care. Will prepare the examination room based on the scheduled medical service and disinfects the examination room after each use and in accordance to infection control procedures.
Executes given orders from the attending physician or clinician, which may include but not limited to:

Calling the patient to schedule follow-up care based on diagnostic or procedural results.
Performing laboratorial studies, point of care tests, and other ancillary diagnostic procedures, which may include electrocardiograms, wound care, ear lavages, and administration of vaccines or injectable medications.
Retrieval of pending diagnostic and or consultative records.

Reviews at least a day in advance all scheduled patients to ensure orders have been completed, results obtained and incorporated into the patient's chart, and the telephonic completion of applicable screening tools.
Communicates with patients and consented family member with respect and in a confidential manner.
Assists administration in the inspection and maintenance of medical equipment and supplies through programmatic monitors. The inspections may include but not limited to:

Labeling and eliminating expired medications in accordance to pharmaceutical disposal protocols.
Monthly tests on the operability of the automated external defibrillator (AED).
Weekly tests on the functionality of the eye wash station.
Daily inspection of the physical condition of the glucose meter and the device's accuracy using a low and high-end solution for each newly used test strip vial.
Recording of the temperature of frozen and or refrigerated medical supplies in the morning and afternoon of each day to ensure the absence or immediate response to an excursion.

Follows all organizational policies on safety and security; maintains restricted areas by safeguarding keyless entry codes and computer system passwords.
EDUCATION:
Minimum Requirement of a High School Diploma.
EXPERIENCE:
Three years' experience preferred.
REQUIREMENTS:
Medical Assistant Certification preferred.
Bilingual in English/Spanish required.
KNOWLEDGE:
Knowledge of basic medical terminology and procedures.
Knowledge of policies and procedures related to infection control, environmental safety, and patient confidentiality.
Knowledge of medical chart reporting in an electronic medical records (EHR) platform.
SKILLS:
Skills in the appropriate conduction of vitals, patient interviewing, phlebotomy, and other ancillary services.
Skills in the appropriate use of universal safety precautions and maintaining patients' rights to privacy and confidentiality.
Skills in health information management by appropriately charting the patient's medical information in the EHR.
ABILITIES:
Ability to work effectively as a team member with physicians, clinicians, and general staff.
Ability to react calmly and effectively in emergency situations.
Ability to appropriately interact with patients, family members, and staff.
Ability to communicate clearly with patients, physicians, clinicians, and general staff.
WORK ENVIRONMENT:
Physician office and exam room environment.
Varied activities including standing, walking, reaching, bending and lifting.
May be requested to travel to additional clinical locations based on staffing needs.
Requires full range of body motion including handling and lifting patients, manual and finger dexterity and eye-hand coordination.
Must be able to use a variety of office equipment.
Occasionally lifting and carrying files up to 20 pounds.
Bright Health is committed to following the federal government guidelines for vaccination requirements, ensuring the safety of our employees, and helping protect the people we serve. Certain positions, including this position, require full vaccination against COVID-19 (including any booster shots if required), where allowable under the law, unless approved for a reasonable accommodation based on a medical condition or religious belief.
As an Equal Opportunity Employer, we welcome and employ a diverse employee group committed to meeting the needs of Bright Health, our consumers, and the communities we serve. All qualified applicants will receive consideration for employment without regard to race, color, religion, sex, age, national origin, protected veteran status, disability status, sexual orientation, gender identity or expression, marital status, genetic information, or any other characteristic protected by law.