Managing Director, Market Leader (Hybrid)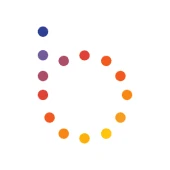 Bright Health
Operations
Anaheim, CA, USA
Posted on Tuesday, July 12, 2022
---
Our mission is to make healthcare right. Together. We are a value-driven healthcare company committed to providing personalized care to aging and underserved populations. We do this by aligning stakeholders across the healthcare ecosystem. Together, we can improve consumer experience, optimize clinical outcomes, and reduce total cost of care.
What drives our mission? The company values we live and breathe every day. We keep it simple: Be Brave. Be Brilliant. Be Accountable. Be Inclusive. Be Collaborative.
If you share our passion for changing healthcare so all people can live healthy, brighter lives – apply to join our team.
---
SCOPE OF ROLE
Our Markets Team is responsible for ensuring Bright Health's success in a matrixed partnership with other Bright Health leaders. The Managing Director, Market Leader has the responsibility for assuring the Market VP and Market President are successful in the Markets within their assigned territory.
The Market Team provides oversight of and shares accountability with Bright Health's clinical, quality, and growth teams to collectively drive performance in our health plans in each market. This position is based out of our Anaheim office and will be on a hybrid 50/50 schedule in office/remote.
The Managing Director, Market Leader has the responsibility for collaborating with other Bright Health leaders and will direct their market-based teams to:
Manage the strategic partnerships with our Care Partners and top network providers;
Manage the network performance to deliver affordable, high-quality health care;
Assure the growth and vitality of Bright Health's insurance products across all Lines of Business.
This Managing Director, Market Leader impacts Care Partners and key provider awareness, satisfaction, partnership, and clinical effectiveness by ensuring we have a successful approach to supporting the development and implementation of Care Partner/Bright Health quality and clinical programs, panel and attribution growth initiatives, and advancing Care Partner primary care delivery models. The role collaborates closely with Bright Health's internal clinical, analytic, and growth teams, as well as our Care Partners and top provider practices while overseeing a team that is the face of your market.
ROLE RESPONSIBILITIES
The Managing Director, Market Leader job description is intended to point out major responsibilities within the role, but it is not limited to these items.
Support the VP of Markets in overseeing and executing Bright's Health Plan, Care Partner, and Network provider partnership and performance within your assigned territory.
Develops and ensures execution of a market-wide strategic plan that aligns growth, network, clinical, corporate development, and other market activities taking into account direction and input from Bright Health Plan and other Bright organizational leadership
Own accountability for driving performance across their market for all Lines of Business in the assigned territory.

Network partnership:

Coordinates the local Care Partner and network strategy including network development, provider contracting, engagement, renewal
Supports the Health Optimization and Market Success teams to implement programs to maintain positive relationships between the health plan, care partners, directly contracted physicians, hospitals, and practice managers

Network performance:

Work closely with the Care Partners and providers in the Markets on a day-to-day basis. Operations across all Lines of Business
Work closely with the VP of Market and Care Partners to Achieve MCR and quality targets

Growth:

Participates with other Bright Health teams on new market entry strategies, including product launches and market expansions.

Work closely with the DOI and Bright Health legal team to ensure compliance
Manage a senior team, helping to develop leaders and achieve objectives across a geographically dispersed team
SUPERVISORY RESPONSIBILITIES
This position has supervisory responsibility for local Market Managing Directors and other Market team members.
EDUCATION, TRAINING, AND PROFESSIONAL EXPERIENCE
Bachelor's Degree in business, economics, healthcare administration, or a related field is required; MBA is preferred.
Ten (10) or more years of experience in healthcare, ideally inside provider and payer settings, with at least five (5) or more years of experience or knowledge of managed care, network development, or network management.
Seven (7) or more years of experience managing senior-level contributors.
Local market knowledge of the healthcare payer and/or provider landscape.
Large project and program management experience.
Familiarity with Individual, Commercial, and Medicare products, including the development and execution of growth and distribution initiatives.
Experience working with clinical, sales, and product teams to design and implement programs to maintain positive relationships between the health plan, physicians, hospitals, and practice managers.
PROFESSIONAL COMPETENCIES
Ability to work effectively in a matrixed environment and comfort with shared accountability:

Strong collaboration skills to effectively work with the sales team in executing high revenue and membership targets,
Strong collaboration skills to partner closely with other Bright Health leaders to design and implement programs to maintain positive relationships between the health plan, physicians, hospitals, and practice managers.
Leadership skills that extend cross-functionally, spanning operations, clinical, provider relations, marketing, distribution, and sales in such a way that achieves an exceptional experience for members, clinicians, and distribution partners.

Strong relationship skills within the healthcare provider space
Results oriented, capable of clearly translating strategic objectives into implementable processes that drive outcomes.
For individuals assigned to a location(s) in California, Bright Health is required by law to include a reasonable estimate of the compensation range for this position. Actual compensation will vary based on the applicant's education, experience, skills, abilities, and internal equity. A reasonable estimate of the range is $144,058.72 to $216,088.09 annually.
Additionally, employees are eligible for health benefits; life and disability benefits, a 401(k) savings plan with match; up to 21 days of PTO, 10 paid holidays, plus 2 floating holidays per year; and a lifestyle spending account.
As an Equal Opportunity Employer, we welcome and employ a diverse employee group committed to meeting the needs of Bright Health, our consumers, and the communities we serve. All qualified applicants will receive consideration for employment without regard to race, color, religion, sex, age, national origin, protected veteran status, disability status, sexual orientation, gender identity or expression, marital status, genetic information, or any other characteristic protected by law.