Revenue Operations Specialist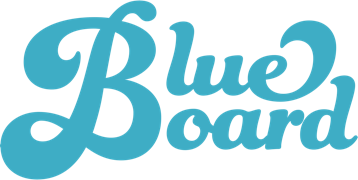 Blueboard
Operations
San Diego, CA, USA
Posted on Wednesday, May 17, 2023
Blueboard is an employee recognition and incentives platform powered by hand-curated experiences. Our platform makes it easy for companies to give meaningful rewards, incentives, and gifts—from one-of-a-kind to once-in-a-lifetime experiences. From a luxurious spa day to a trip around the world to see the Northern Lights to a family adventure behind-the-scenes at a local aquarium, we make it simple for companies to give their top performers memorable, meaningful, and personalized experiences. With Blueboard, employees enjoy incredible experiential rewards, and our clients increase employee engagement and elevate their team cultures.
Born and raised in San Francisco, Blueboard launched in 2014 and now serves hundreds of clients across the world. Our global team is over 200 Blueboarders strong, and we are thrilled to be a Great Place to Work, as well as one of Fortune's Top 100 Workplaces. We are venture-backed by Greycroft, Origin Ventures, Bullpen Capital and others, with offices in San Francisco, San Diego, and Europe. Learn more at
Blueboard.com.
We are building a team rich in diverse talents and experiences, and we welcome all applicants. If you're not sure whether you're qualified, but you're passionate about Blueboard, we encourage you to apply!
Blueboard is searching for a Revenue Operations Specialist to support our Marketing, Sales, and Account Management teams. This role reports directly to the Revenue Operations Manager and has tremendous growth potential. As a fast-learning and technology savvy individual, the Revenue Operations Specialist will work closely with the Revenue Operations Manager on day-to-day and longer term scalability projects for our entire suite of Go-To-Market tools. With a keen eye for process gaps, a passion for improvement, and a commitment to operational excellence, the Revenue Operations Manager will be expected to support new concepts and drive process adherence across the organization.
Your responsibilities will include:
Assist administration of Salesforce, Chili Piper, Outreach, Zoominfo, Linkedin Sales Navigator, Orum
Along with the administration, drive adoption and seek opportunities for process improvement
Author and maintain documentation for GTM processes including our sales playbook/handbook, workflow documentation, and tech configuration change logs; Train staff on new processes and technology and ensure process adherence
Be an integral part of technology integration projects and support SDR, Marketing, Sales, and Account Management teams in assessing and implementing new tools
Facilitate sharing of reports and data with Sales, Finance, Marketing, and other departments
Identify critical issues impacting operations including productivity insights, meeting-to-sales analysis, and segment/account trends
Support Sales, Marketing and Finance on pipeline and forecastingMaintain good data hygiene
Your Skills and Qualifications Include:
1-2 years of experience working at a startup or a similar fast-paced environment
Some experience or internship in revenue operations, sales operations, or financial analysis is preferred
Salesforce , or similar CRM, experience is not required but is preferred
Naturally curious; never afraid to ask questions or push the status quo
Action-oriented executor who is not afraid to speak up and introduce new ideas with appropriate context and business rationale
Strong relationship builder who can work collaboratively across all departments and levels
Strong organizational and execution skills and ability to manage competing priorities to meet production deadlines
This is a hands-on position; the ideal candidate must be willing to "roll up one's sleeves"
Excellent oral and written communications and presentations skills with strong command presence
Proficient skills in Microsoft Office and/or Google Suite with the ability to create formulas, tables, graphs, etc in excel or sheets
Excellent written and verbal communication, interpersonal, and negotiation skills.
Degree in marketing, finance, business, economics or other quantitative fields a plus
Blueboard is building a team rich in diverse talents and experiences, and we welcome all applicants. If you're not sure whether you're qualified, but you're passionate about Blueboard, we encourage you to apply.
As a member of the Blueboard team, you can expect:
A competitive salary based on experience
Health, dental, and vision paid up to 90% for employees, and 75% for dependents, as well as as 401(k) plan
Access to Spring Health to give you and your family the tools you need to be well in everyday life
Monthly ClassPass credits to give you access to thousands of top-rated gyms, fitness studios, salons and spas
A flexible vacation policy and 12 company-wide holidays so that you can refresh, relax, and invest time in your interests
A
minimum
of 12 days of vacation each year to be eligible for a tenure reward
A robust recognition program including year-of-service awards and ample opportunities for recognition and reward according to your contributions
Interesting and fun team events to build meaningful relationships with your colleagues, as well as retreats and occasional work-from-abroad experiences
Receive up to $1k yearly to further your career development with the right tools with our L&D Program.
A brilliant, inclusive, collaborative, hard-working team to partner with
This an incredible opportunity to help build and share an exciting new product that excites and delights people around the world