Customer Service Coordinator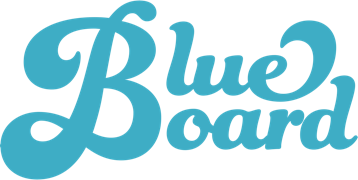 Blueboard
Administration, Customer Service
Cincinnati, OH, USA
Posted on Tuesday, April 11, 2023
Blueboard is an employee recognition and incentives platform powered by hand-curated experiences. Our platform makes it easy for companies to give meaningful rewards, incentives, and gifts—from one-of-a-kind to once-in-a-lifetime experiences. From a luxurious spa day to a trip around the world to see the Northern Lights to a family adventure behind-the-scenes at a local aquarium, we make it simple for companies to give their top performers memorable, meaningful, and personalized experiences. With Blueboard, employees enjoy incredible experiential rewards, and our clients increase employee engagement and elevate their team cultures.
Born and raised in San Francisco, Blueboard launched in 2014 and now serves hundreds of clients across the world. Our global team is over 200 Blueboarders strong, and we are thrilled to be a Great Place to Work, as well as one of Fortune's Top 100 Workplaces. We are venture-backed by Greycroft, Origin Ventures, Bullpen Capital and others, with offices in San Francisco, San Diego, and Europe. Learn more at
Blueboard.com.
We are building a team rich in diverse talents and experiences, and we welcome all applicants. If you're not sure whether you're qualified, but you're passionate about Blueboard, we encourage you to apply!
Blueboard is seeking a Travel Experience Coordinator (Contractor) to work directly with employees who have received Blueboard rewards to plan their travel adventures and experiences. Our ideal candidate is passionate about Customer Service and is extremely detail-oriented. Your day-to-day role will involve interacting with both U.S. and Internationally-based Recipients by phone and email, planning itineraries, and tracking detailed logistics with our Back Office Teams. We are seeking candidates with at least 1 year of experience in customer-facing travel services, including experience planning itineraries and making travel arrangements.
Customer Service Coordinator Mission Statement
Cultivate genuine relationships and maximize Recipient satisfaction through active listening, high responsiveness, recommending pre-curated experiences, and efficiently coordinating with Research and Bookings Operations Teams to ensure timely and quality service delivery.
Key Responsibilities:
Highly Responsive: Manage all client-facing communication with reward Recipients (some of our clients' top employees) via phone and email to assist them in choosing and planning their experience/activity.
Plan & Prioritize: Juggle a pipeline of experiences in various stages of planning and bring them to completion in a timely manner.
Back Office Coordination: Detail, assign and coordinate with Research and Bookings Operations Teams to ensure thorough details are notated in all systems, logistics are coordinated with providers, experiences are booked, and essential information is communicated to Recipients.
Roll with the Punches: Handle activity/reservation changes, challenging situations and process changes that arise unexpectedly, and ensure that our Recipients don't experience disruptions or difficulties with their experiences.
Role Development & Enrichment
Relationship Management
Sales
Conflict Resolution and Problem-Solving
Organization and Time Management
Detail Oriented
Coordination / Communication
Skills and Qualifications:
You are a strong communicator and love being on the phone.
Your written and verbal communication is precise and personable.
You are extremely thorough and detail oriented in note-taking.
You are organized and able to prioritize tasks effectively.
You are an excellent listener, and you are able to translate ideas into reality.
You are flexible, creative, and orientated toward problem-solving.
You are passionate about building meaningful relationships with your Recipients and your team.
You enjoy planning and organizing adventures in your free time.
You have a Customer Service mindset, and you genuinely enjoy helping others feel comfortable and satisfied while planning their experiences.
You are excited about working for a startup and tackling the challenges of scaling a successful business.
You are technologically savvy and adaptable to learning multiple systems and new platforms
Fluent in Google Apps (Google Docs, Sheets), web applications (CRM, Slack, Zendesk)Strong typing skills - minimum 60 WPM.
Previous experience using Trello is preferred. Hospitality or service experience is a plus!
Fluency in English is required, and any additional language skills are a plus!
Working Environment
To foster key collaboration with all teams in office and HQ, this role is an in office role, 5 days a week. Currently there is
no option
for Hybrid or Remote work at this time.